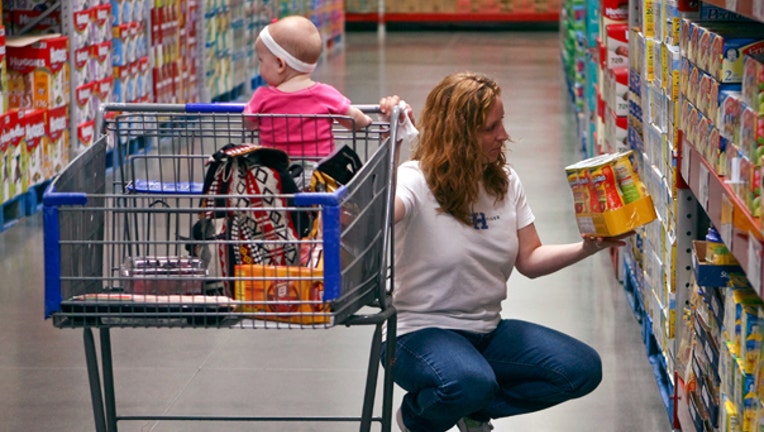 Worries about rising interest rates and falling stock prices hit U.S. consumer sentiment in early July, while other data showed a firm rise in wholesale prices that could make the U.S. Federal Reserve more comfortable reducing its monetary stimulus.
The Thomson Reuters/University of Michigan's preliminary reading for its index of U.S. consumer sentiment edged down to 83.9 from 84.1 in June. The reading, released on Friday, fell short of forecasts.
The downturn came after a series of signals from the Fed that it was getting closer to ending a bond-buying program, leading to a selloff in stocks in June as well as a surge in interest rates for mortgages.
"With the increase in mortgage rates and volatility in the stock market, confidence pulled back a bit," said Mark Vitner, an economist at Wells Fargo Securities in Charlotte, North Carolina.
The decline was more pronounced among upper-income consumers who worried about rising interest rates.
Some of those worries could be positive signals for economic growth. One in five households with incomes in the top third said it was better to borrow before mortgage rates rose further.
And while consumers worried about the future, they were much more sanguine about the present. The barometer of current economic conditions rose to its highest level since July 2007.
U.S. stocks pared gains after the release of the consumer sentiment data, though they were little changed from a day earlier. U.S. Treasuries prices held onto gains chalked up earlier in the day.
A separate report showed U.S. producer prices rose more than expected in June, pointing to an apparent increase in inflationary pressures.
The Labor Department said its seasonally adjusted producer price index increased 0.8% last month, the largest gain since September.
A Reuters survey of economists had forecast prices received by the nation's farms, factories and refineries rising 0.5 percent last month.
While federal budget cuts and higher taxes appeared to slow U.S. economic growth sharply in the April-June period, the pace of hiring has held at relatively robust levels and most economists expect growth will rebound later in the year.
The data sends a reassuring signal that demand is still strong enough to push prices higher.
While much of the increase in prices was fueled by a jump in gasoline which could weigh on consumers, a gauge of underlying inflation pressures pointed to a little more vigor in the economy.
So-called core producer prices, which strip out volatile energy and food costs, rose 0.2 percent last month, boosted by a 0.8 percent increase in the price of passenger cars. Economists had expected core prices to rise 0.1 percent.
Core prices at the wholesale level rose 1.7 percent in the 12 months through June, matching the gain in the previous month. Economists had expected a weaker 12-month rise. Firmer core inflation could be good news for the economy as it may signal that consumer demand is strengthening.
That in turn could make policymakers at the Fed more confident about recent assertions that the economy was strengthening quickly enough for the U.S. central bank to begin reducing its bond-buying stimulus program by the end of the year.
"If there is a time we want to see higher inflation, this is one of them," said Carl Tannenbaum, chief economist at Northern Trust in Chicago.
Inflation has drifted worrisomely low in recent months, and some Fed policymakers argue the bond-buying program should continue at full steam until inflation firms.