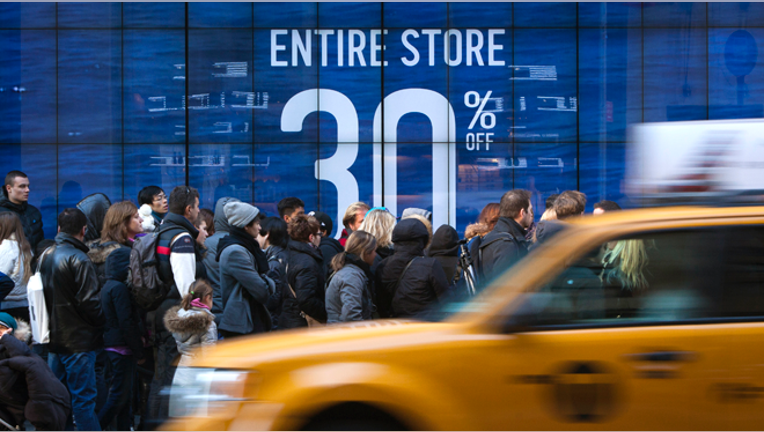 Consumers are feeling more upbeat about the economy this month. Hopes for future job and income prospects seem to be offsetting the recent increase in gasoline prices.
The Conference Board, a private research group, said Tuesday its index of consumer confidence increased to 101.3 in March from a revised 98.8 in February, first reported as 96.4. Economists surveyed by The Wall Street Journal had forecast the latest index to edge up to 96.8.
"This month's increase was driven by an improved short-term outlook for both employment and income prospects; consumers were less upbeat about business conditions," said Lynn Franco, director of economic indicators at the board.
The present situation index, a gauge of consumers' assessment of current economic conditions, fell to 109.1 from a revised 112.1, first put at 110.2.
Consumer expectations for economic activity over the next six months rebounded sharply to 96.0 from a revised 90.0, originally figured at 87.2.
In the second half of 2014, consumers enjoyed a windfall from plunging gasoline prices. Consumer spirits soared in response. But pump prices have edged up about 25 cents since the beginning of 2015, which is one reason why confidence has come down from January's multiyear high of 103.8.
According to the Conference Board, consumers in March are more optimistic about future labor and income prospects, although their view on current conditions was little changed.
The survey found 20.6% of consumers in March think jobs are "plentiful," compared with 20.3% who thought that in February. Another 25.4% this month describe jobs as "hard to get," from 25.1% saying that last month.
The share of respondents anticipating more jobs in the next six months rose to 15.5% this month from 13.8% saying that in February.
The survey showed 18.4% of households this month expect their incomes to rise in the next six months, versus 16.4% saying that in February. Only 9.9% think their incomes will decline in the next six months compared with last month's response rate of 10.8%.