Construction Spending Drops to 7-Month Low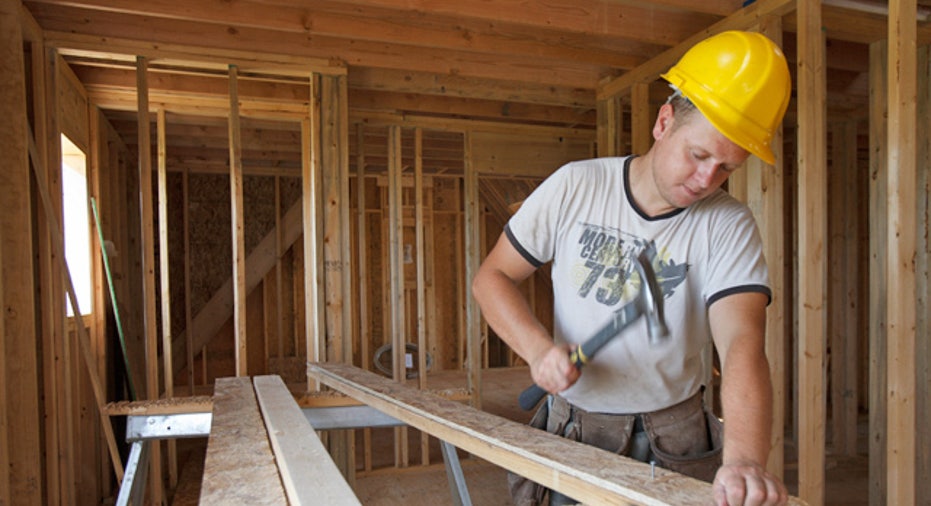 U.S. construction spending in February recorded its largest drop in seven months as investment in private and government projects fell, which could cause economists to slightly mark down their first-quarter economic growth forecasts.
Construction spending fell 1.1% to an annual rate of $808.86 billion, the lowest level since October, the Commerce Department said on Monday.
Economists polled by Reuters had expected construction spending to rise 0.6%. Spending in January was revised to show a much bigger 0.8% fall instead of the previously reported 0.1% dip.
The second straight month of declines in construction outlays could prompt analysts to lower their growth estimates for the first quarter, which were raised on Friday following better-than-expected consumer spending data for February.
Overall construction spending was up 5.8% compared to February 2011.
Private construction spending fell 0.8%, declining for a second straight month. Spending on residential projects was flat. Investment in multifamily residential projects rose 2%, while single family outlays fell 1.5%.
Private nonresidential construction fell 1.6%, also dropping for a second month in a row.
Spending on public sector construction declined 1.7% in February as weak outlays on state and local government projects offset a 1.9% rise in investment by the federal government.