Construction Jobs Hit Five-Year High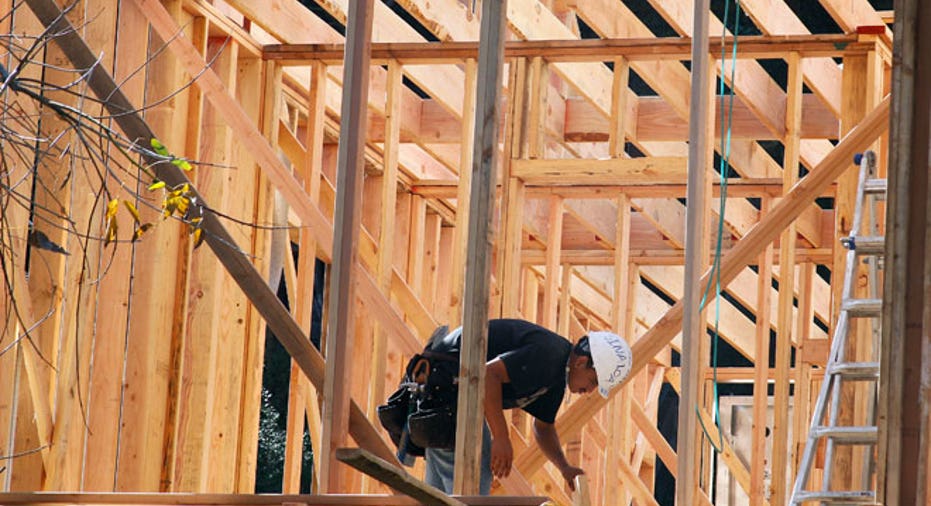 With the housing market steadily improving, the construction industry has reached employment levels not seen in more than five years, according to ADP's June jobs report.
The payroll processing company said Wednesday that construction jobs grew by 36,000 last month, more than double the 17,000 jobs added in May and the biggest monthly gain since February 2006.
Total goods-producing employment rose by 51,000. Carlos Rodriguez, chief executive of ADP, said the "number of construction jobs added was particularly encouraging."
Roughly 6.1 million people are now employed in construction. The industry last topped that number in April 2009.
Construction activity largely moves in tandem with the housing market, which has benefited from low interest rates and moderate job growth. Housing is struggling to regain upward momentum of late, as May housing starts dropped 6.5% compared to April.
But building permits for single-family homes climbed 3.7% to a seasonally adjusted annual rate of 619,000, the best showing since September 2012.
Meanwhile, homebuilders reported strong earnings in the second quarter. Lennar (NYSE:LEN), the second-largest U.S. homebuilder, sold more homes at higher prices, while new orders rose 8%.
"The housing market hit a pothole in the last couple quarters," said Patrick Newport, an economist at IHS. "The outlook going forward is a positive one. We've been building too few homes for too long."
Newport added that housing starts are the main tailwind for the construction industry. Homebuilders have been held back from ramping up construction, thanks in part to a shortage of developed plots and rising costs that are weighing on profit margins.
To a lesser extent, residential construction projects are also driving growth. Considering higher prices and short supply, some potential buyers decided to stay put and remodel their current homes.
The question for homebuilders going forward is how much real-estate demand is waiting in the wings.
Young adults were largely absent from the housing market immediately following the recession. That trend was expected to turn around when the job market improved, Newport noted. So far, first-time buyers are still waiting on the sidelines.
According to a Gallup survey conducted during the second half of 2013, 14% of adults between the ages of 24 and 34 said they are living with their parents.  Meanwhile, a Pew Research analysis of 2012 Census Bureau data revealed that 21.6 million adults ages 18 to 31, or 36%, were living in their parents' home, the highest share in at least four decades.
Newport said construction demand will be driven by the return of those young adults to the housing market.
"In our view, it will happen. When it does, it will be a driver of housing starts," he explained.