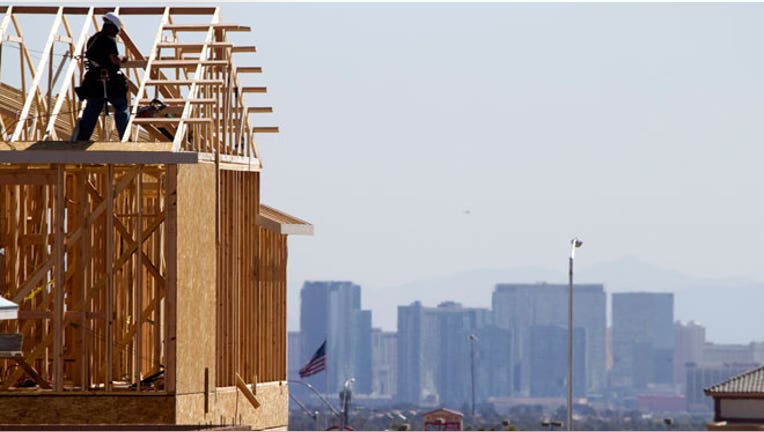 Among the many troubling aspects of the August jobs report released Friday was the revelation that no new jobs were created last month in the critical construction sector.
The U.S. housing market, which is inextricably linked to construction, has been one of the few bright spots in an otherwise spotty economic recovery. Inventory has tightened and home prices have risen as demand has increased in many regions and foreclosures have fallen off from their recent record highs.
Given the shrinking inventory of available homes and the growing demand by home buyers, it stands to reason that home builders would be hiring more workers to help fill the void.
But they didn't in August, according to data released Friday by the U.S. Department of Labor.
"Employment in other major industries, including mining and logging, construction, transportation and warehousing, financial activities, and government, showed little or no change in August," the government reported.
Analysts said the construction sector is simply mirroring what's happening across an array of industries that have cut back on personnel in the wake of the 2008 financial crisis and deep recession that followed: construction companies are trying to be more productive with fewer workers.
"They are maximizing the production of their current employment," said Lance Roberts, chief strategist at investment firm Streettalk Advisors.
Roberts said construction firms are "hiring incrementally based on incremental demand," and that many of those workers are being hired on a part-time or temporary basis.
"That's not just in construction, that's what we're seeing across-the-board, across all industries," he said.
Roberts said construction firms are taking a cautious approach to hiring for three primary reasons: concerns about higher taxes, difficulties dealing with new regulations and uncertainty related to new government-mandated health-care laws scheduled to take effect in 2014.
Referring to new health-care reform laws that require many employers to provide insurance for their workers, Roberts said business owners are "afraid to hire people because they don't know the cost of insuring them."
The National Association of Home Builders offered another reason for a recent slowdown in construction and hiring – a shortage of buildable lots.
"In our August 2013 survey, 59 percent of builders reported that the supply of lots in their markets was low or very low -- up from 43 percent in September of last year, and the largest low supply percentage we've seen since we began conducting these surveys in 1997. One reason is that many residential developers left the industry, abandoned certain markets or simply stopped buying land and developing lots during the downturn," NAHB chief economist David Crowe said in a statement released earlier this week.
The NAHB noted that the current housing recovery remains weak by historical standards. While annual housing starts have increased to just under 900,000, according to the most recent government statistics, up from a low of 550,000 in 2009, the figure averaged more than 1.5 million a year from 1960 to 2000 and never fell below 1 million until 2008.
Crowe said other barriers holding up construction and hiring include labor shortages, especially in carpentry and other important building trades, tightened lending standards "even for credit worthy home builders and home buyers," and the recent bump in interest rates.
Earlier this week the Federal Reserve, citing its monthly roundup of regional economic conditions, noted a shortage of construction workers in San Francisco and shortages of some building materials such as drywall and roofing shingles in Kansas City, offering further clues as to why construction hiring ground to a halt last month.