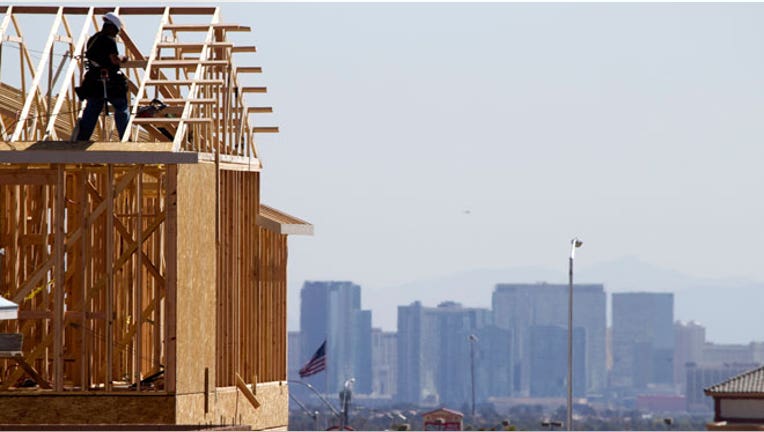 U.S. housing starts and building permits rebounded strongly in July, suggesting the housing market recovery was back on track after stalling in the second half of last year.
Groundbreaking surged 15.7 percent to a seasonally adjusted annual 1.09-million unit pace, snapping two straight months of declines, the Commerce Department said on Tuesday.
June's starts were revised to show a 945,000-unit pace instead of the previously reported 893,000-unit rate.
Economists polled by Reuters had expected starts to rise to a 969,000-unit rate last month.
The housing market is regaining its footing after being slammed by last year's run-up in interest rates. A shortage of properties for sale has also lifted prices, pushing housing out of the reach of many first-time buyers.
Groundbreaking for single-family homes, the largest part of the market, increased 8.3 percent in July to a 656,000-unit pace. Single-family starts in the South rebounded 16.9 percent last month after dropping sharply in June.
Starts for the volatile multi-family homes segment jumped 33 percent to a 423,000-unit rate, the highest level since January 2006. This market segment is being buoyed by a shift towards renting, as many prospective buyers give up on the dream of owning a house.
The government reported last month that the homeownership rate hit a 19-year low in the second quarter, while the rental vacancy rate was the lowest in more than 19 years.
Last month, permits rose 8.1 percent to a 1.05-million unit pace. Economists had expected them to rise to a 1.0-million unit pace. Though permits are now slightly lagging starts, a survey on Monday showed confidence among single-family home builders hit a seven-month high in August, which bodes well for groundbreaking in the months ahead.
Permits for single-family homes increased 0.9 percent to a 640,000-unit pace. Permits for multi-family housing soared 23.6 percent to a 382,000-unit pace. (Reporting by Lucia Mutikani; Editing by Paul Simao)