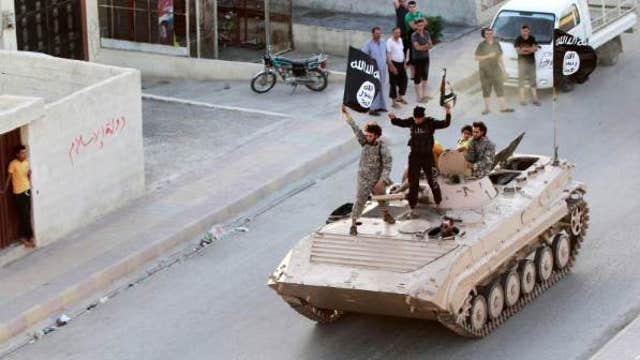 Several business ventures are getting unwanted attention for sharing a name with ISIS, an Al Qaeda-linked terrorist group that has taken control of territory in Iraq and Syria.
In South Florida, a condominium project is taking on a new name. The ISIS Downtown condos in West Palm Beach will instead be called 3 Thirty Three Downtown.
Tim Harris, the past president of the Realtor Association of the Palm Beaches, told the Associated Press that the condo project's original name had become "scarily negative."
A mobile-payment company called Isis also decided to rebrand. Isis, which launched four years ago with the backing of AT&T (NYSE:T), Verizon Communications (NYSE:VZ) and T-Mobile (NYSE:TMUS), said it's working on a new name for the service.
"However coincidental, we have no interest in sharing a name with a group whose name has become synonymous with violence and our hearts go out to those who are suffering," Isis chief executive Michael Abbott wrote on July 7.
The developments in the Middle East haven't tarnished the name of Isis Pharmaceuticals (NASDAQ:ISIS), which develops treatments for cardiovascular and rare diseases. Shares of Isis are up more than 32% over the last month, compared to a modest 1.1% gain for the broader S&P 500.
ISIS, the Islamic extremists responsible for the beheading of journalist James Foley, began making advances in Iraq earlier this summer. This month, the U.S. military made air drops in northern Iraq and initiated a string of airstrikes.
The group has generated funds through kidnappings and by selling antiquities and weapons on the black market, former Deputy Assistant Secretary of Defense KT McFarland said on Opening Bell. ISIS also stole more than $400 million from a bank.
McFarland said ISIS probably has $2 billion in cash and assets and receives $2 million in daily income from seized oilfields.