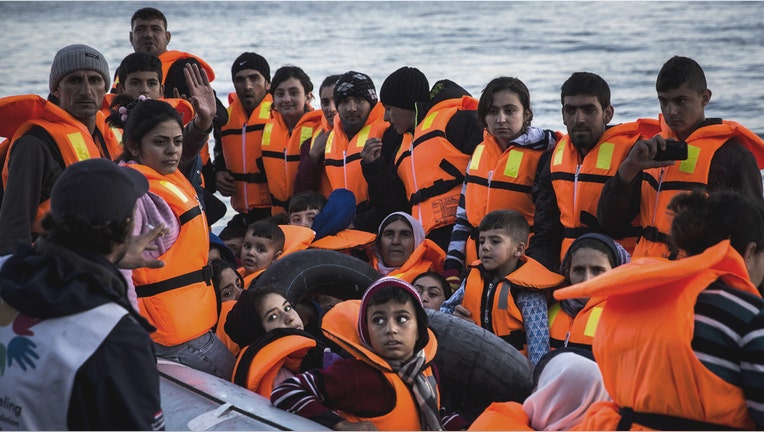 The Paris terrorist attack taken by itself poses no long-term economic threat, analysts have said in the wake of Friday's shootings and bombings that left 129 dead. Paris and France will recover, as did London and Madrid (and even New York).
Instead, the long-term threat to Europe's economic health is posed by a political shift if the terrorism gives a leg up to ultra-nationalist political parties that oppose the euro, liberal immigration policies and open borders.
If that happens, trade will shut down across the continent and create a bigger drag on an already sluggish economy. And that slowdown will eventually impact the U.S.
"From an economic perspective, the attacks' impact into 2016 seems unlikely to derail U.S., European or global economic growth," said Paul Christopher, head global market strategist at the Wells Fargo Investment Institute.
Instead, the "main risks" to economic growth in Europe stem from a "possible deepening European political divide in the next year or two," Christopher said.
He explained: "The risk of further terrorism cheers French and other anti-immigration parties, many of which also oppose the euro itself or economic reforms that are starting to pay dividends. Moreover, the refugee crisis has strained European rules that allow open borders."
Ultimately what's at risk, according to Christopher, is "the free movement of people and goods across borders, a foundational principle of the European Union."
Even before Friday's coordinated attacks by the Islamic State at three separate locations around Paris, Europe was grappling with a massive influx of immigrant refugees, many of them fleeing the war-torn Middle East, in particular Syria, where a brutal civil war has raged for nearly five years.
Ultra-Nationalist Parties
And for years before the immigrant crisis emerged in 2015, Europe had struggled to control a series of debt crises that have forced deeply unpopular policies of austerity on a handful of countries such as Greece, Spain and Italy.
As these belt-tightening policies have slashed social safety nets and cut reams of government jobs and the often generous pensions that come with them, the popularity of far-right political parties that oppose the austerity measures has surged.
Analysts believe the immigration crisis had fueled interest in far-right parties across Europe as concern grows across the continent that the latest wave of migrants will exacerbate issues such as high unemployment and weak wage growth.
Add terrorism to those concerns and it's more than likely that ultra-nationalist politicians such as France's Marine Le Pen, who leads the anti-immigration National Front, will see their profiles rise, at least temporarily.
Le Pen, whose popularity was already climbing ahead of the Paris attacks as France prepared for regional elections in December, has called for an "immediate halt" to allowing any more migrants to enter France.
The staunchly anti-immigration National Front had already seized on Europe's migrant crisis to attract votes ahead of regional elections on December 6 and 13, and the party is already leading opinion polls in several regions.
Despite the current spasm of fear in the wake of the Paris attacks, European economic momentum – trends that include job and wage growth, low energy costs and interest rates, and banks' willingness to lend – appears to be strengthening. If that continues it will undoubtedly cut into the popularity of ultra-nationalist parties whose popularity appeals more to voters' emotions than their wallets.
"We expect ISIS may linger as a limited threat, but the European and global economic recoveries are very likely to continue and Eurozone economic recovery has reduced the appeal of far-right and far-left parties," said Christopher.