Citigroup Leads Parade of Bank Earnings Next Week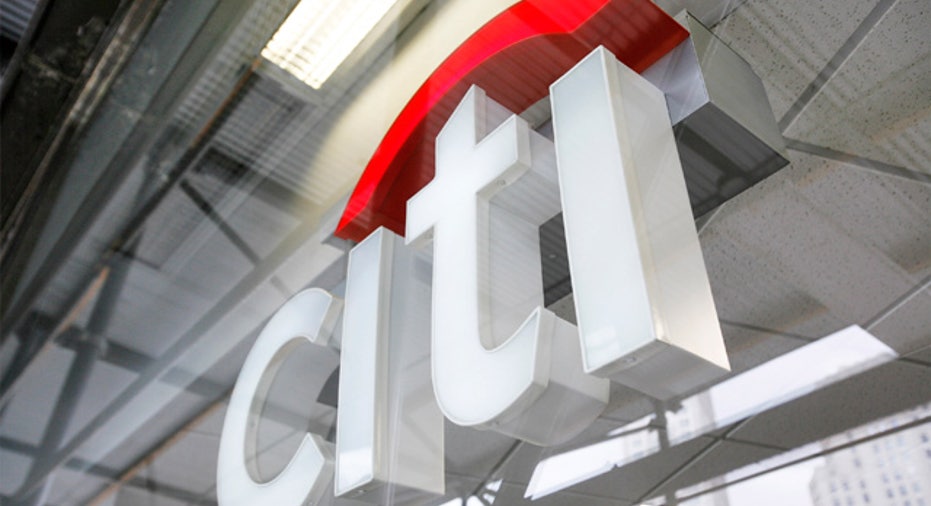 Bank earnings take center stage next week -- beginning with Citigroup on Monday -- and investors will learn how the biggest U.S. lenders fared during the second quarter amid a downturn in trading volume, tighter profit margins and weak mortgage lending.
Also on next week's calendar is Federal Reserve Chair Janet Yellen's semi-annual testimony before Congress, a report on June retail sales, release of an important inflation measure the Producer Price Index, and data on housing starts and consumer sentiment.
In addition to Citigroup (NYSE:C), other financial bellwethers reporting next week are Goldman Sachs (NYSE:GS) and JPMorgan Chase (NYSE:JPM) on Tuesday; Bank of America (NYSE:BAC), BlackRock (NYSE:BLK) and Charles Schwab (NYSE:SCHW) on Wednesday; Capital One Financial (NYSE:COF) and Morgan Stanley (NYSE:MS) on Thursday; and Bank of New York Mellon (NYSE:BK) on Friday.
The expectation is that overall profits will be down from a year ago when bank earnings were flush as stock markets soared higher boosting trading profits and the housing market was gaining traction after years of scuffling which lifted mortgage earnings.
Citigroup kicks things off Monday, releasing its earnings report at 8 a.m. The bank's executives will field questions from analysts and reporters as the lender is hanging under a legal cloud, reportedly facing $7 billion in fines related to bad mortgages sold in the runup to the 2008 financial crisis.
The bank is also facing other concerns illustrated by Wells Fargo's (NYSE:WFC) earnings report released Friday. If Wells Fargo's bottom line suffered due to a sharp reduction in lending volume, analysts believe Citigroup is destined to feel the pinch as well.
Wells Fargo met Wall Street's expectations on Friday but didn't impress investors. The stock fell following the release of the bank's earnings report. Wells Fargo netted a profit of $5.73 billion for the period ended June 30, up nearly 4% from $5.52 billion in the year-ago quarter. On a per-share basis, earnings climbed three cents to $1.01, matching Wall Street's consensus estimate. But revenue fell 1.5% to $21.07 billion while still beating expectations of $20.84 billion.
Analysts' consensus earnings per share estimate for Citigroup is $1.09 per share. Over the past three months, analysts have lowered their estimates from $1.23. Earnings of $4.65 per share are forecast for the fiscal year.
Meanwhile, the bank's revenue is projected to fall 24% year-over-year to $18.91 billion for the quarter, down from $24.80 billion a year ago. Revenue has fallen for the past three quarters.
Yellen will undoubtedly be grilled on the Fed's exit strategy after six years of unprecedented easy-money policies aimed at warding off a depression following the 2008 financial crisis. She testifies before the Senate on Tuesday and the House on Wednesday.
The Fed is poised to start raising interest rates from their current low rates likely in mid-2015 and law makers are expected to try to pin Yellen down to a specific timetable. They probably won't succeed.