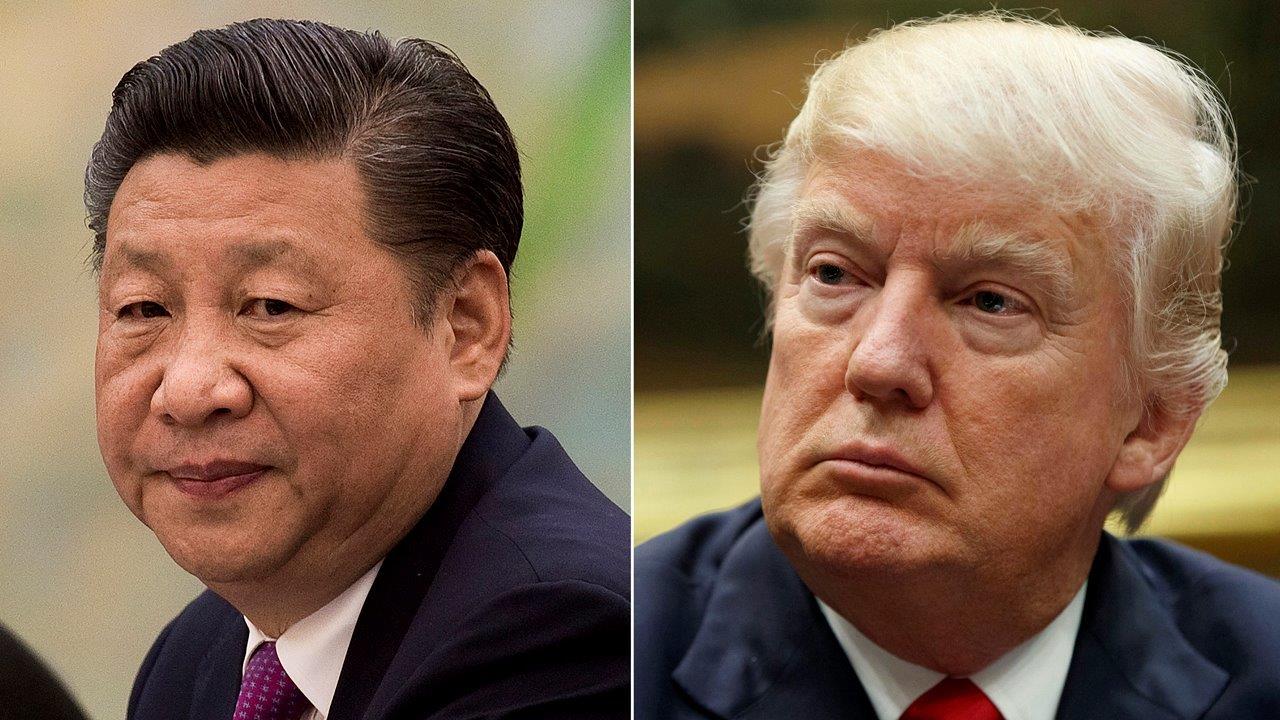 As President Donald Trump and Chinese President Xi Jinping prepare to meet in Florida, tense rhetoric from the White House has strained Sino-U.S. relations and raised questions about the possibility of a trade war.
"One thing we're all hoping to see is a bit more certainty on what will be the future of the U.S.-China relations," Zhang Xin, SOHO China CEO, said in an interview with FOX Business.
Trump has been a vocal critic of Beijing's unfair trade practices, which have included steel dumping and currency manipulation. Trump has proposed slapping China with a 45 percent tariff on imports that could devastate China's export-driven economy. In January alone, the U.S. imported more than $41 billion worth of goods from the Asian country, according to the U.S. Census Bureau.
"Will there be a trade war or not? So that's something I think all the Chinese are watching," Zhang said.
The meeting, at Trump's Mar-a-Lago resort, almost didn't happen. "It came as a surprise when President Trump talked about dropping the One China policy. That has been the foundation for U.S.-China relations for the last … 30-40 years," Zhang said. "Everyone was happy to hear that President Trump actually came back to the One China policy. So that basically paved the way for this meeting to take place."
More from FOXBusiness.com...
Trump said he is expecting a "very interesting" talk where he will address the "$504 billion" trade deficit with China and discrepancies over trade practices, as well as North Korea's nuclear program.
However, priorities for the conference between the world's two largest economies might not align. While the Trump administration is becoming increasingly concerned about an acceleration of missile tests by North Korea, as it inches closer to being capable of targeting the United States, many administration officials have said China is the only one who can slow the communist country's proliferation. China, however, is much less concerned about aggression from its neighbor, Zhang said.
"Despite the fact that we're so close to North Korea, we're on the border of North Korea … actually I think that's not been much of a concern for China. Because China and North Korea always had a long relationship, so I think that's never been much of a worry."
Despite a vast array of differences at the federal level, workers across the two countries are experiencing similar challanges. Zhang, who Forbes ranked tenth on its list of the world's richest self-made women, grew up during the Cultural Revolution in China, when the country was closed to foreign investment. She became a real estate developer as the nation's economy began to open, which essentially made the whole country a "startup," according to Zhang.
While she believes it's hard for newcomers to break into the now well-established industries throughout both China and the U.S., "the woman who built Beijing" still sees opportunity for self-starters.
"You see more newer billionaires and successful business people in the tech industry because that's less established," she said.