China Service-Sector Growth Skids to Nine-Month Low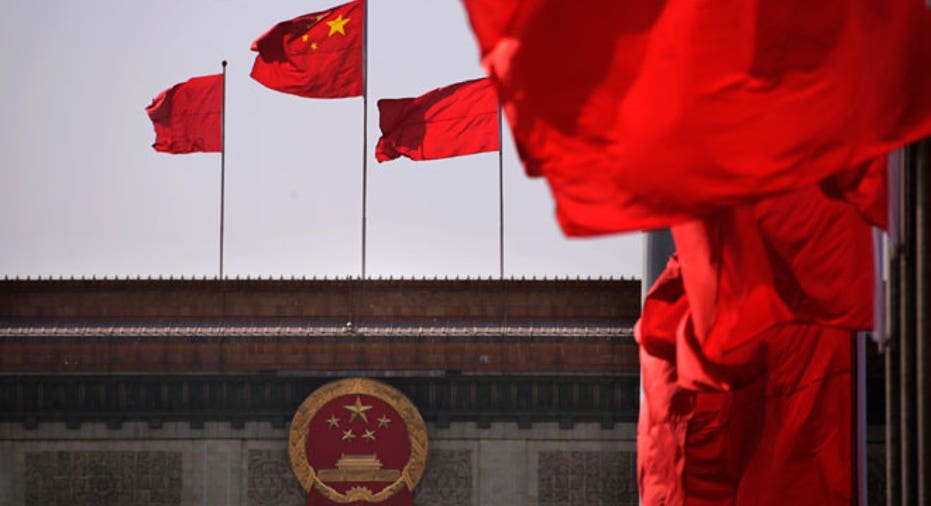 Growth in China's services sector slowed sharply in July to its lowest level in nearly nine years, a private sector survey showed on Tuesday, indicating a recovery in the broader economy is still fragile and may need further government support.
Weakness was also seen in China's official services report at the weekend, which showed activity slipped to a six-month low as a cooling property sector increasingly drags on the world's second-largest economy.
Both surveys contrasted with other data in recent weeks which had raised hopes that the broader economy was regaining momentum, thanks to a spate of government stimulus measures.
Services, which account for about 46 percent of gross domestic product (GDP) and roughly half of all jobs in the country, have been one of the few bright spots in China's economy this year. Sudden signs of weakness there raise the question of whether Beijing will need to do more to shore up growth as well as consumer and business confidence.
"The weakness in the headline number likely reflects the impact of the ongoing property slowdown in many cities as property related activity such as agencies and residential services see less business," said Qu Hongbin, HSBC's chief economist in China.
"Today's data points to the need of continued policy support to offset the drag from the property correction and consolidate the economic recovery," Qu said.
The services purchasing managers' index (PMI), compiled by HSBC/Markit, fell to 50 in July from June's 15-month high of 53.1, the lowest reading since November 2005 when the data collection began.
The survey suggested that the services sector stagnated last month, as a reading above 50 indicates an expansion in activity while one below the threshold points to a contraction.
In a sign that economic uncertainty has made companies more reluctant to spend, a sub-index measuring new business growth hit a 68-month low of 50.3 in July.
A similar survey by China's National Bureau of Statistics found non-manufacturing activity slowed to 54.2 in July from 55 in June as property services contracted, and growth in new orders were flat. The official PMI is weighted more towards large state-owned firms.
The unexpected weakness in services comes after two separate PMI surveys last week showed China's factory sector posted its strongest growth in at least 1-1/2 years in July, adding to hopes that the economy was building up steam again after a weak start to the year.
But the rebound in manufacturing, likely owing to government support and a recent resurgence in exports, could be masking spreading weakness elsewhere in the economy.
Data last week showed bad loans are on the rise and one official said the problem was spreading beyond the Yangtze River Delta, which covers the financial capital of Shanghai and the eastern provinces of Zhejiang and Jiangsu, and the Pearl River Delta in Guangdong.
"The export-related industries are gaining strength in recent months, while domestic demand remains weak, especially for property-related industries," said Gao Yuan, an analyst at Haitong Securities in Shanghai.
COOLING PROPERTY
China's once-heated housing market has slowed this year as sales and prices turned south in their biggest pull-back in two years, driven in part by the cooling economy and by the national government's nearly five-year-long campaign to keep price rises in check.
But the extent and breadth of the downturn have surprised analysts, with many worrying that it is now the biggest threat to China's economy.
At least 23 regional governments, which earn a large chunk of their revenues by selling state land, have openly or quietly relaxed home purchase restrictions this year, according to data from CRIC, a unit of real estate services firm E-House China . State-controlled banks have also revved up lending to the sector.
The property slowdown may last for at least a year, though a market collapse is seen as unlikely if local governments continue to relax controls and banks keep credit ample, according to a Reuters analysts poll last week.
While property-related consumption and investment are slowing, household incomes are still climbing, said Nie Wen, an economist at Hwabao Trust in Shanghai, noting that a record 7 million new jobs were created in the first half.
"The economy is picking up slightly, but policy has to stay loose otherwise the momentum in the economy cannot be sustained."
Yet despite of the weakness in the services PMI, some measures suggested companies remained confident.
Firms surveyed indicated they increased their staff numbers moderately in the past month to meet planned company expansions, HSBC/Markit said. Still, optimism over the 12-month business outlook weakened from June.
Since April, China has steadily loosened policy by reducing the amount of cash that some banks have to hold as reserves, instructing regional governments to quicken their spending, and hastening the construction of railways and public housing. (Additional reporting by Kevin Yao, Editing by Kim Coghill)