China policymakers bullish on economy, cite strong first-quarter GDP, stable yuan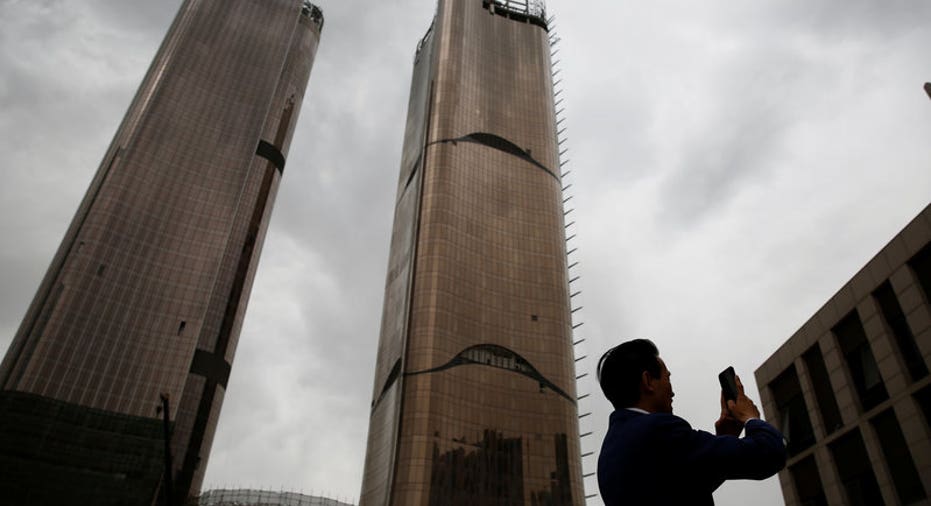 Policymakers in China are pushing a bullish message on the world's second-biggest economy after a solid first quarter, pointing to a slow down in capital outflows and a stable yuan after a selloff last year stoked fears of instability.
Speaking at a G20 summit meeting of the world's top economies in Washington last week, finance minister Xiao Jie said an increasing number of positive signs were seen in the Chinese economy in the first quarter gross domestic product report.
China is confident of reaching the government's 6.5 percent GDP growth target this year, Xiao said in a notice published on the Ministry of Finance's website on Saturday.
Separately, People's Bank of China (PBOC) adviser Sheng Songcheng said the improving economy has been matched by a stable yuan, with signs that capital is starting to return to China.
"After breaking and even reversing expectations for yuan depreciation, there are signs of a trend of capital returning to China," Sheng wrote in Monday's editorial in Financial News, a newspaper owned by the PBOC.
Sheng reiterated that interest rates are on an uptrend, underscoring Beijing's shift to a tighter policy stance to temper rampant credit growth and put the economy on an even keel.
The comments from Sheng and Xiao follow last week's data which showed China's economy grew a faster-than-expected 6.9 percent in the first quarter, boosted by higher government infrastructure spending and a gravity-defying property boom.
Capital outflows from China eased sharply in the first quarter and cross border flows were more balanced as expectations for further yuan depreciation have weakened significantly, the spokeswoman for the foreign exchange regulator said on Thursday.
Sources told Reuters last week that China has relaxed some curbs on capital flows as officials indicate increasing confidence that pressure on the yuan and the country's foreign exchange reserves has diminished, thanks largely to a pullback in the surging U.S. dollar.
But some economists say it is too early to say China has won the war against capital outflows and it is unlikely Beijing will start a broad roll-back of capital control measures in the near future.
"We expect the CNY (or yuan) to come under pressure again at some point, notably at times of another global strengthening of the US$," Oxford Economics economist Louis Kuijs said in a note Friday.
"We still do not rule out further tightening if the pressures on the FX market were to rise substantially again."
A massive build-up of debt over the past several years has been highlighted by policymakers, economists and the International Monetary Fund as a risk to financial stability in China.
In his Washington speech, Xiao said that China is making progress on supply-side structural reforms, which Beijing has been promoting as a way of reducing excess industrial capacity and cutting its reliance on debt-driven growth policies.
(Reporting by Engen Tham; additional reporting by Elias Glenn in Beijing; Editing by Shri Navaratnam)