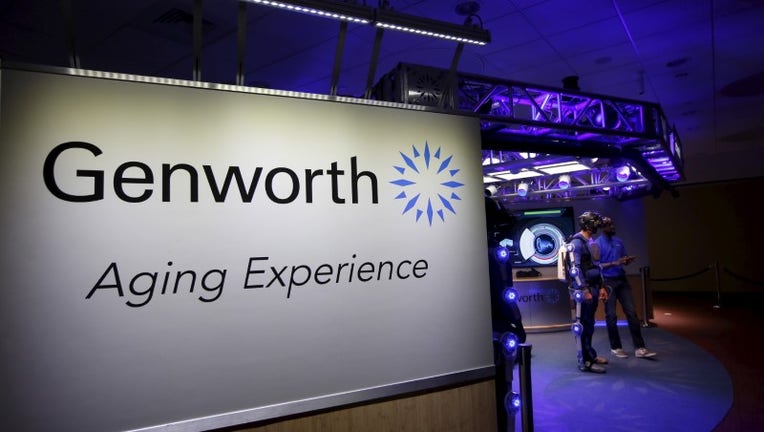 China Oceanwide Holdings Group Co has agreed to buy U.S. insurer Genworth Financial Inc for $2.7 billion in cash, the latest in a series of moves by Chinese firms to buy overseas assets as their domestic economy slows and the yuan weakens.
Genworth said in a statement on Sunday that privately held and family-owned China Oceanwide Holdings will pay $5.43 per share, a modest 4.2 percent premium to Genworth's Friday closing price, to acquire all outstanding shares of the Richmond, Virginia-based company.
But the Beijing-based company also agreed to commit another $1.12 billion toward Genworth debt maturing in 2018 and charges related to the life insurance business, the statement said. Genworth said it will booking preliminary charges of $400 million to $450 million in relation to claims in its long-term care insurance business.
Genworth, which traces its roots back to 1871 and went public in 2004, has mortgage insurance operations in the Untied States, Canada and Australia, well as U.S. life insurance business.
China Oceanwide is a Beijing-based holding group founded by Chinese businessman Lu Zhiqiang. The company is also the controlling shareholder of Hong Kong-listed China Oceanwide Holdings Ltd <0715.HK>, which had a market value of $1.6 billion as of Friday's close. 0715.HK>
The parent group's operations span financial services, energy, culture and media, and real estate assets globally, employing more than 10,000 employees worldwide.
The transaction has been approved by the boards of the two companies, but subject to regulatory approvals and is likely to complete in mid-2017.
(Reporting by Denny Thomas; Editing by Kenneth Maxwell)