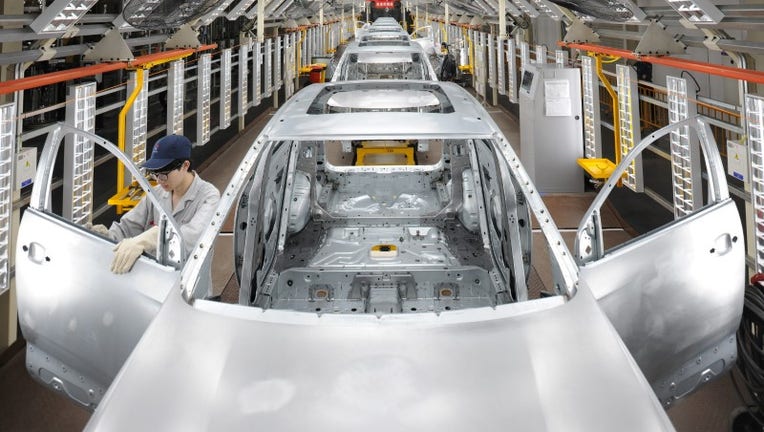 China's factory output rose 7.6 percent in March from a year earlier, while fixed-asset investment grew 9.2 percent in the first quarter, both beating expectations.
Analysts polled by Reuters had predicted factory output would grow by 6.3 percent in March, the same pace as in as January and February combined.
Factory output in March rose the fastest on a yearly basis since it increased 7.9 percent in December 2014.
Fixed asset investment had been forecast to grow 8.8 percent over the first three months of the year, easing from 8.9 percent in Jan-Feb.
Retail sales rose 10.9 percent in March from a year earlier. Analysts had forecasted they would rise 9.6 percent, edging up from the previous period.
Growth of private investment quickened 7.7 percent in the first quarter from 6.7 percent in January-February, the National Bureau of Statistics said on Monday, suggesting an improved appetite from private firms to invest after a sharp loss of momentum in recent years.
Private investment accounts for about 60 percent of overall investment in China.
China is targeting growth of around 9 percent in fixed asset investment for 2017, and expects retail sales to increase about 10 percent.
China has cut its economic growth target to around 6.5 percent this year to give policymakers more room to push through painful reforms to contain financial risks after years of debt-fueled stimulus.
The economy grew 6.7 percent in 2016, the slowest pace in 26 years.
(Reporting by Kevin Yao; Editing by Kim Coghill)