China, Euro Manufacturing Sectors Shrink in August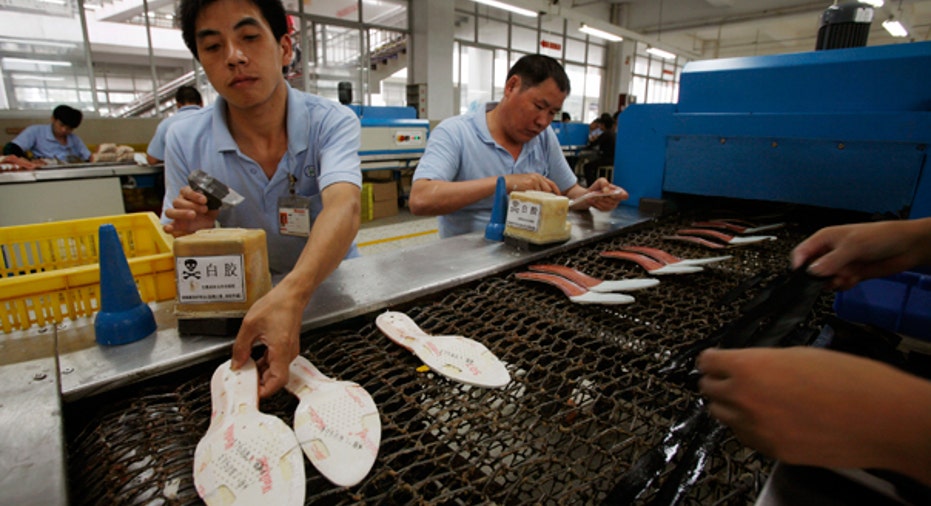 The euro zone is on track for its second recession in three years, China's once booming manufacturing sector is contracting at a faster pace than previously reported, and the United States is widely seen as struggling to keep up its pace of growth.
Business surveys released on Thursday painted a global picture of economic malaise from Beijing to Berlin.
The euro zone economy will shrink around 0.5 percent in the current quarter as the economic rot is even spreading through Germany, the region's largest and strongest economy, Markit's Purchasing Mangers' Index (PMI) suggested.
It came on the heels of the HSBC Flash China manufacturing PMI falling to 47.8 for August, its lowest level since November and well down from July's final figure of 49.3.
Growth in the United States manufacturing sector is also expected to have slowed in August. U.S. data due at 1258 GMT.
"The indicators taken as a whole indicate a material slowdown in the pace of the world economy," said economist Philip Shaw at Investec.
The euro zone composite PMI, which measures manufacturing and services together, was actually slightly better than a month earlier, nudging up to 46.6 and just pipping forecasts for it to hold steady at July's 46.5. But was still its seventh month in a row below 50, the dividing line between contraction and growth.
"August's flash euro zone PMI does nothing to challenge the notion that the single currency area is now firmly in recession," said Jonathan Loynes, chief European economist at Capital Economics.
More worryingly, the downturn in smaller euro zone economies is clearly taking root in the core. The flash composite PMI for Germany fell to a three-year low, a fourth straight month of contraction.
German economic growth slowed to 0.3 percent in the second quarter on a sharp drop in investment, adding to evidence that it can no longer be relied on to pull the euro zone out of a deep slump, data showed earlier on Thursday.
"Another reminder that a chronic lack of economic growth in the euro zone will continue to impede efforts to bring the debt crisis to an end," Loynes said.
The euro zone economy shrank by 0.2 percent in the three months to June, according to official data. Economists polled by Reuters last week predicted a similar outcome for the current quarter, with no growth until the start of next year.