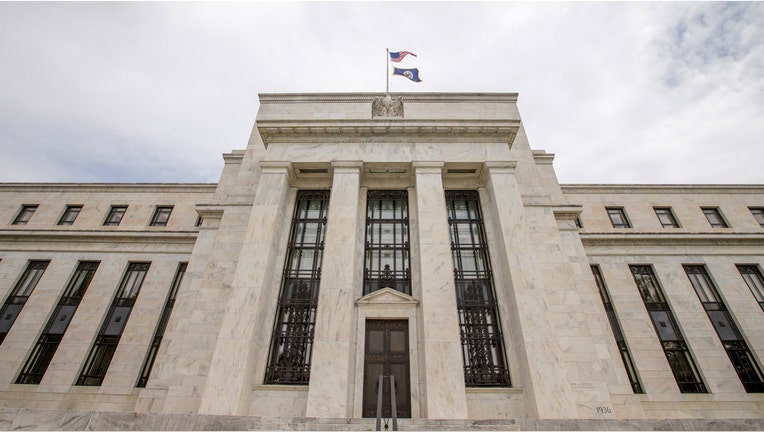 Chicago Federal Reserve President Charles Evans said Monday he would prefer waiting until 2016 to raise interest rates, a point he also made last week.
Like many of his colleagues on the policy-setting Federal Open Market Committee, Evans shrugged off the disappointing September jobs report, but said he remains concerned about labor market "slack" and stubbornly low inflation.
Evans, regarded as an inflation dove, one of several on the FOMC who support a very cautious approach toward rate hikes, also called for a gradual increase in rates once they start moving higher. Evans said he doesn't expect the short-term Fed Funds rate to be above 1% by the end of next year, which would mean three rate hikes of 0.25% in 2016.
"Before raising rates, I would like to have more confidence than I do today that inflation is indeed beginning to head higher," Evans said in prepared remarks in a speech in Chicago.
The remarks were similar to comments he made Friday.
Meanwhile, Fed Vice Chair Stanley Fischer said Sunday he expects rates to move higher later this year despite the lousy September jobs report.
"As you know, the last two months saw slower reported payroll gains of about 140,000 per month. While this step-down is somewhat disappointing, the pace of job growth is still sufficiently strong gradually to erode slack in the labor market, and the prospects for further labor market improvement look good overall," Fischer said in a speech in Lima, Peru.
Fischer and other influential FOMC members, including Fed Chair Janet Yellen, have stated repeatedly their belief that healthy gains in job creation will squeeze the slack out the labor market, eventually pushing wages higher and lifting inflation toward the Fed's 2% target range.
Evans isn't quite so sure.
"I am far less confident about reaching our inflation goal within a reasonable time frame," he said Monday. "Inflation has been too low for too long."
Evans noted that most of his colleagues expect inflation to rise nearly to the 2% target by the end of 2017, but that his own forecast is "less sanguine."
The Fed voted not to raise rates at its September meeting despite widespread belief that it would. FOMC members cited uncertainty caused by concerns that growth was weakening overseas, especially in China. But the Fed's statement held out the prospect that rates would move higher later this year.
The Fed meets again later this month and in mid-December. Most forecasters believe the Fed will lift rates in December if domestic economic data remains on track.