Chelsea Clinton fires back at Trump over Ivanka G-20 seat-holding controversy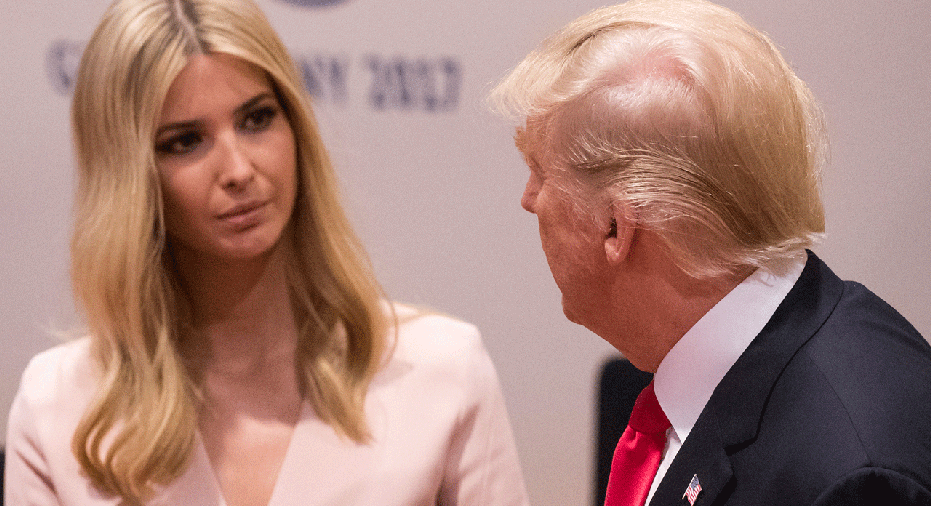 Hillary Clinton's daughter Chelsea stepped into the controversy over President Trump's daughter Ivanka taking her father's seat at a G-20 meeting, firing back after the president said on Twitter Monday morning that people would have supported the decision had it been made by Hillary.
Good morning Mr. President. It would never have occurred to my mother or my father to ask me. Were you giving our country away? Hoping not. https://t.co/4ODjWZUp0c

— Chelsea Clinton (@ChelseaClinton) July 10, 2017
Clinton was responding to a post the president sent out earlier Monday morning, defending his daughter's presence at the meeting.
If Chelsea Clinton were asked to hold the seat for her mother,as her mother gave our country away, the Fake News would say CHELSEA FOR PRES!

— Donald J. Trump (@realDonaldTrump) July 10, 2017
Ivanka sat in for President Trump while he stepped out to speak with leaders from Japan on Saturday, he said.
German Chancellor Angela Merkel, who was at the meeting and has also met Ivanka on multiple occasions, said having someone sit in for a world leader is common practice when that person cannot be present.
"Ivanka Trump belonged to the American delegation, so that is in line with what other delegations do. And it is known that she works at the White House and carries responsibility for certain initiatives," Merkel said on Saturday, according to the Associated Press.
President Trump echoed Merkel's sentiments Monday morning, pointing to the German Chancellor's tweet as validation of the practice.
When I left Conference Room for short meetings with Japan and other countries, I asked Ivanka to hold seat. Very standard. Angela M agrees!

— Donald J. Trump (@realDonaldTrump) July 10, 2017
However, others perceived Ivanka's presence as out-of-step with normal practices. Michael McFaul, former U.S. ambassador to Russia under President Obama, tweeted the picture with the comment: "This is strange. Very strange".
The tweet featuring the photo of Ivanka at the meeting in Hamburg, Germany was first posted Saturday, but has since been deleted. As part of the administration, Ivanka has attended a number of meetings with her father and is often present for important events held at the White House. She was also invited by Merkel to attend the W-20 summit in April and is seen as a champion of workforce modernization and women's rights.