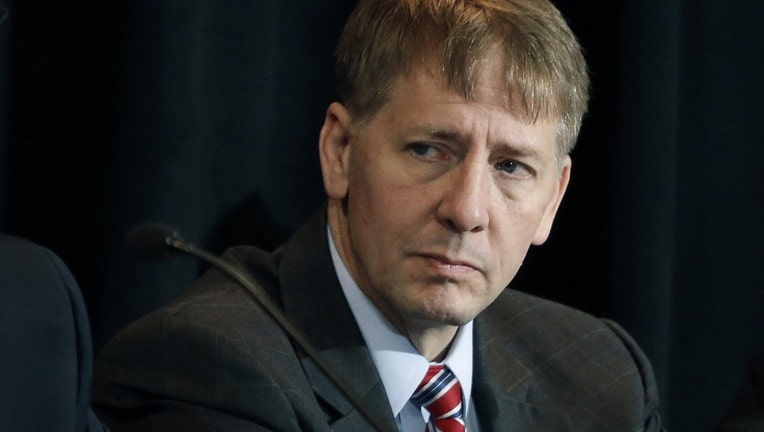 Richard Cordray, director of the Consumer Financial Protection bureau (CFPB), announced on Wednesday in an email to his colleagues that he will step down from his post before the end of the month.
"I wanted to share with each of you directly what I have told the senior leadership in the past few days, which is that I expect to step down from my position here before the end of the month," his note read.
Cordray did not say why he would be leaving his position with the bureau before his tenure ended.
Cordrary, who was appointed to the position by former President Barack Obama, is the first director of the CFPB, which was created in response to the financial crisis.
The bureau itself has been under fire from Republicans, who have criticized the director specifically for having too much authority as the only head of a regulatory agency that cannot be fired by the president. The GOP has said the bureau does more harm than good for consumers through overregulating and driving up costs.
Republicans could use Cordray's early departure as a pathway to initiate reforms. House Financial Services Committee Chair Rep. Jeb Hensarling (R-Texas) already issued a statement expressing his willingness to work with President Donald Trump's pick to help the CFPB "properly" carry out its mission.
Perhaps foreseeing potential changes coming in his absence, Cordray mentioned in his note that the CFPB is "far more than its director."
"I am confident that you will continue to move forward, nurture this institution we have built together, and maintain its essential value to the American public," he wrote to his colleagues. "And I trust that new leadership will see that value also and work to preserve it – perhaps in different ways than before, but desiring, as I have done, to serve in ways that benefit and strengthen our economy and our country."
Prior to heading up the CFPB, Mr. Cordray served as Ohio's attorney general. There is speculation Cordray could go on to run for governor in Ohio, as a Democrat, though he made no mention of future plans in his note.
Codrary's term was not set to expire until July 2018.