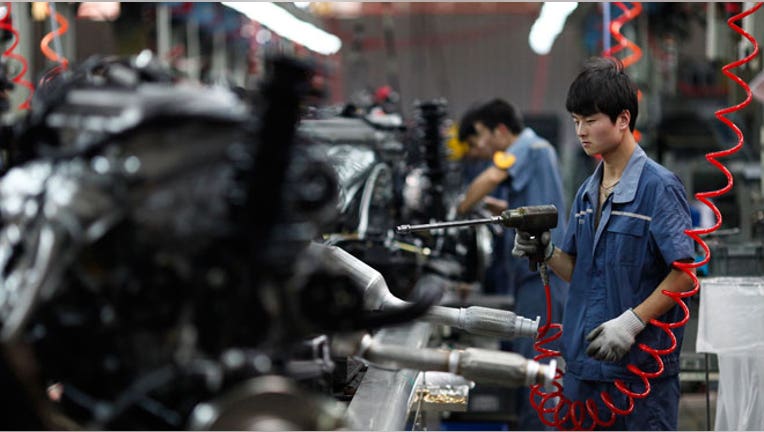 U.S. CEOs are scaling back expansion and hiring plans for the second half of 2015, skittish over concerns the economy isn't bouncing back from a weak patch earlier this year, according to a survey and economic forecast compiled by the Business Roundtable.
The 2015 Business Roundtable CEO Economic Outlook Index, released Monday, fell to 81.3 in the second quarter, down from 90.8 in the first three months of the year.
The index is a composite of CEO projections for sales and plans for their companies' capital spending and hiring for the next six months.
The Business Roundtable, a business advocacy group, said 128 CEO members participated in the survey between April 22 and May 13, 2015.
Despite the decline in sentiment from the first to the second quarter, CEOs still believe that overall the U.S. is expanding. Readings of the index at 50 or above indicate an economic expansion, and readings below 50 indicate an economic contraction, the group said in a statement.
In three important categories -- sales, investment and hiring – CEOs expect to see decreases by almost 10 points, 9.8 points and 8.9 points, respectively, in the next six months, according to the group.
In addition, the CEOs surveyed expect GDP growth of 2.5% in 2015, below many economists' projections of 3% growth for the year.
Notably, the survey was conducted prior to the Commerce Department's recently released 1Q GDP downward revision to negative 0.7%, a contraction of 0.9% from their advance estimate, a point that would likely have diminished CEOs outlooks even further.
"Of particular concern is the downward movement of our CEOs' investment plans. Business investment is a key driver of economic expansion and job growth," said Randall Stephenson, Chairman of Business Roundtable and Chairman and CEO of AT&T Inc.
Economists have blamed the weak first quarter on a number of factors, not least another harsh winter, a strong dollar that hurt U.S. exports, and a West Coast dock strike that disrupted supply chains. Federal Reserve policy makers have said repeatedly that the slow patch was likely temporary and that the economy is poised for a second-quarter bounce back, but more and more economists are starting to express skepticism of that view.
The Business Roundtable CEO Economic Outlook Survey has been conducted quarterly since the fourth quarter of 2002. It provides a forward-looking view of the economy by Business Roundtable member CEOs.
The survey is designed to provide a picture about the future direction of the U.S. economy by asking CEOs to report their plans for their company's sales, capex and employment in the next six months. The data are used to create the Business Roundtable CEO Economic Outlook Index and sub-indices for sales, capex and hiring expectations