CBO Forecasts $514 Billion Budget Deficit in Fiscal 2014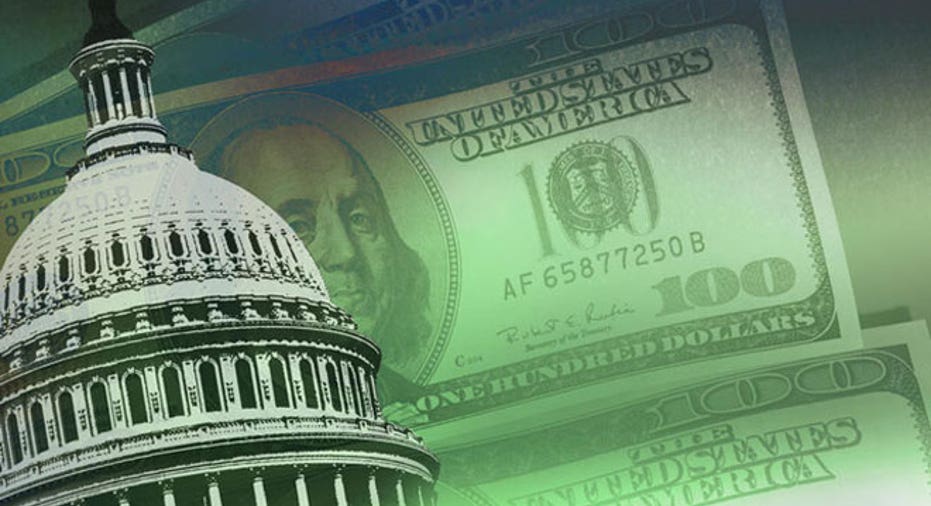 The Congressional Budget Office on Tuesday reduced its estimate of the U.S. budget deficit for the current fiscal year but said sluggish economic growth and stubbornly high unemployment will cause the improvement to be short-lived.
The CBO said the deficit will fall to $514 billion in the fiscal 2014 year ended Sept. 30, down from its previous estimate of $560 billion and a fiscal 2013 deficit of $680 billion.
The deficit will decline to $478 billion in fiscal 2015, but the gap for that year will be $100 billion larger than previously estimated. The deficits will start to grow steadily thereafter as the economy struggles with an unemployment rate that fails to fall below 6.0 percent until late 2016, the non-partisan budget referee agency said.
The report may take some immediate pressure off of Congress for further deficit reduction, but makes clear that there are still major fiscal challenges ahead associated with the cost of caring for the fast-retiring Baby Boom generation and a chronically low participation in the labor force among Americans.
The CBO sharply cut its projections of U.S. GDP growth in 2015 by a full percentage point to 3.4 percent, where it also stays for 2016, down nearly a full point from the CBO's previous estimates.
"CBO estimates that the economy will continue to have considerable unused labor and capital resources, or 'slack' for the next few years," the agency said in the report.
This will hold down revenue gains, causing cumulative deficits through 2023 to be $1 trillion higher than previously projected. The deficit will top $1 trillion again in 2022, a level roughly equivalent to last year's deficit as a percentage of economic output.
In new estimates on the economic effects of "Obamacare," the CBO said President Barack Obama's signature health insurance reform law will result in a bigger reduction in working hours than previously anticipated. The report said by 2021, due partly to smaller companies reducing worker hours to avoid requirements to offer full-time workers health insurance, there will be the equivalent of 2.3 million fewer full-time equivalent workers.
In 2011 the CBO estimated the law would cause a reduction of about 800,000 full-time equivalent workers.