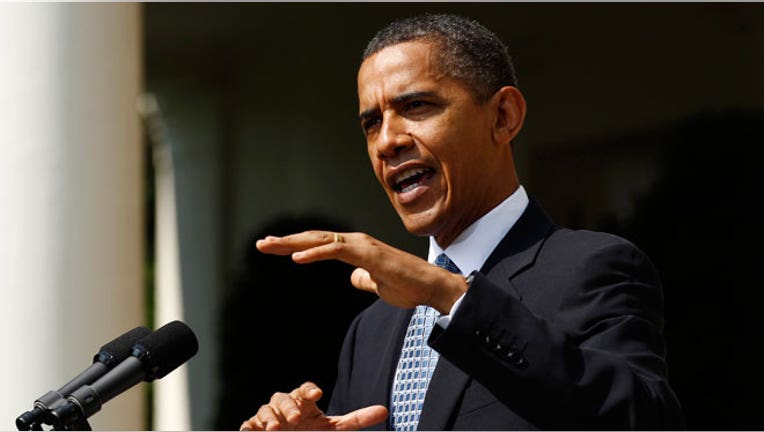 President Barack Obama will outline his legislative priorities in the second big speech of his second term Tuesday night, and the business community will be listening intently to what makes his laundry list.
"Right now the business world is looking for clarity on a number of issues -- there's been a lot of grand ideas and talk floating about, but businesses need more concrete and specific movements to move forward," says Gerald Hanweck, professor of finance at George Mason University.
The president is expected to refocus on the labor market as the nation's unemployment rate remains stubbornly high, at 7.9%. Last week, the president told Democratic lawmakers he will also touch on education, clean energy and taxes and focus on the "bedrock notion that our economy succeeds and our economy grows when everybody's getting a fair shot and everybody's getting a fair shake."
The speech marks the real beginning of Obama's second term as he strives, like every second-term president, to cement his legacy. But businesses are looking for something far less lofty from the commander in chief: assurance.
"Businesses are desperate to hear that Washington has its act together," says Michael Meehan, co-founder and CEO of VennSquared Communications. "The government has too many self-created variables, so many business, which are either sitting on a pile of cash or trying to make a pile of cash, need to hear about a balanced plan."
The 92nd in-person State of the Union Address is expected to shift away from the social agenda that dominated Obama's inaugural address and hone in on the economy. (Before the election of Thomas Jefferson as the third president, both George Washington and John Adams delivered the State of the Union orally to Congress. Jefferson started the trend of delivering the address only in writing before Woodrow Wilson resumed the tradition of making the speech in person before Congress.)
"It's true it will be about the 'M' word: middle class. It will be about jobs, investing in the ingredients that make our country a magnet for highway job creation," Gene Sperling, director of the president's National Economic Council, told FOX Business. "We are in a global economy and it's important we have infrastructure, innovation, the fiscal stability and the skills that attract the high-wage jobs of the future here."
According to The Wall Street Journal, the president will detail initiatives in energy, education, manufacturing and the nation's network of aging roads, bridges and ports.
The $16 trillion debt and looming automatic spending cuts will also hang over the president, and businesses will be listening for any hint of an olive branch or ability for Congress to reach an agreement on the debt ceiling, and to extend the continuing resolution that funds the government through March 27.
"[Businesses need] a certain plan from Washington that doesn't change every few weeks." Meehan said. "A certain bad plan is better for most businesses in planning then the never-ending moving of the goal line."
Sperling said the president will talk about the importance of having bipartisan action on reducing the deficit.
"He will be very clear we need to do sensible entitlement reform to both strengthen our programs like Medicare, but also to bring down the deficit -- but he will make clear it needs to be done in a  balanced way that would also include tax reform that would close some loopholes and tax expenditures and use some of those revenues to bring down deficit," he said.
Lance Roberts, CEO of StreetTalk Advisors, is seeking clarity surrounding tax reform and what potential regulation might be coming.
"Businesses don't plan one year in advance, we plan four to six years ahead, and if we don't know what to expect we aren't going to spend money -- and that weighs on the already fragile economy."
Roberts is worried about the president's pledge to close tax loopholes and wants to know exactly what is on the chopping block. "If I lose some of these deductions it will reduce my capital flow and my ability to hire workers, increase production and expand."
Hanweck from George Mason also wants more details on the president's idea to change some corporate subsidies so businesses can better plan and adjust their balance sheets.
"The federal government hasn't specified sufficiently their priorities to help give guidance to corporate CEOs and that hurts any new investments and innovation. And it's not just the big companies, it's the medium and small ones as well."