Business leaders bash Trump's air traffic control proposal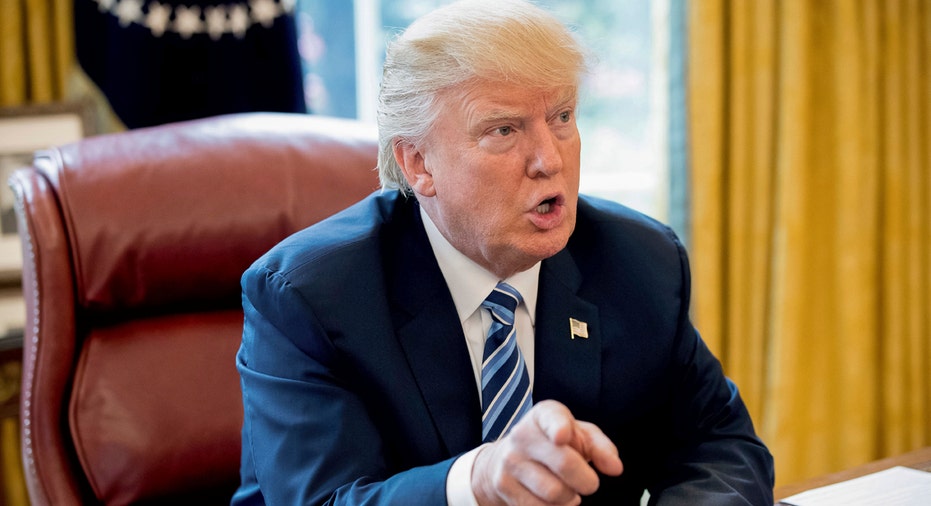 More than 100 CEOs and corporate executives sent a letter to House Speaker Paul Ryan (R-Wis.) and House Minority Leader Nancy Pelosi (D-Calif.) Monday, urging lawmakers to resist the Trump administration's plan to privatize the nation's air traffic control system.
"As members of the business community who depend on our nation's air traffic control (ATC) system, we are writing to express our opposition to turning it over to a private board," the letter, obtained by FOX Business, read.
Instead of removing authority from the public sector and assigning it to a private board, the business leaders propose amending the current program through "targeted solutions." Privatizing the system, they say, could lead to discrimination and the rise of the rule of special interests in the skies.
"We stand by the belief and promise from the federal government to all Americans that our nation's airspace belongs to the public, and every person, business and community should have fair and equitable access, not just a few special interests in select cities and metropolitan areas," said the letter. "Equal access to our nation's airspace and airports allows businesses to thrive."
Business leaders who signed on to the note included Scotts Miracle-Gro CEO Jim Hagedorn, Continental Resources (NYSE:CLR) chairman Harold Hamm, Bass Pro Shops founder John Morris, Sanderson Farms CEO Joe Sanderson and Hewlett-Packard (NYSE:HPE) president Dion Weisler.
The Trump administration officially supported privatizing the nation's air traffic control system earlier this month during a week-long infrastructure push, saying reducing the role of the Federal Aviation Administration would help improve efficiency, modernize outdated processes and save money. Executives from many of the major airlines have supported the move, while critics believe it gives those very same industry leaders too much power in the skies. ATC privatization is part of the Trump administration's broader $1 trillion infrastructure overhaul.