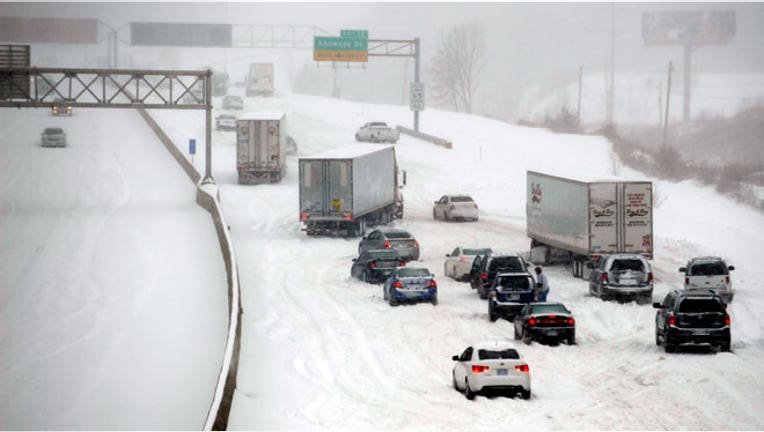 As much of the U.S. gets slammed by yet another major winter storm, economists are whittling down their projections for gross domestic product due to weather-related disruptions.
Economists surveyed by The Wall Street Journal are now pegging first-quarter GDP growth at 2.2%, down from 2.5% just a month ago.
Over those four weeks, the U.S. has been cloaked in bad weather, including a major storm this week that has paralyzed broad swaths of the country.
The latest storm has caused more than a dozen deaths, double-digit snow accumulation and widespread business closures.
The bad weather has also slammed the travel industry, with more than 6,200 flight cancellations and another 3,700 delays, according to flight tracker FlightAware. That makes Thursday the worst travel day in what has already been a difficult 2014.
Harsh weather was partially blamed for ugly January retail sales figures that were released by the government on Thursday. The Commerce Department said retail sales slid 0.4% last month, missing forecasts for unchanged sales and marking the steepest decline in a year and a half.
"At the risk of looking foolish, we continue to 'look through' these data, believing the underlying, non-weather influenced trend of the economy is better," Dan Greenhaus, chief global strategist at BTIG, wrote in a note.
Economists surveyed by the Journal anticipate U.S. growth will pick up after the weather moderates. They are also calling for fourth-quarter year-over-year growth of 2.8%, the best since 2010.
While recent market turbulence and alarming economic indicators have triggered growth fears on Wall Street, the economists in the survey put the odds of a recession at just 12%.