Brutal Jobs Report Eats Into Obama's Re-election Hopes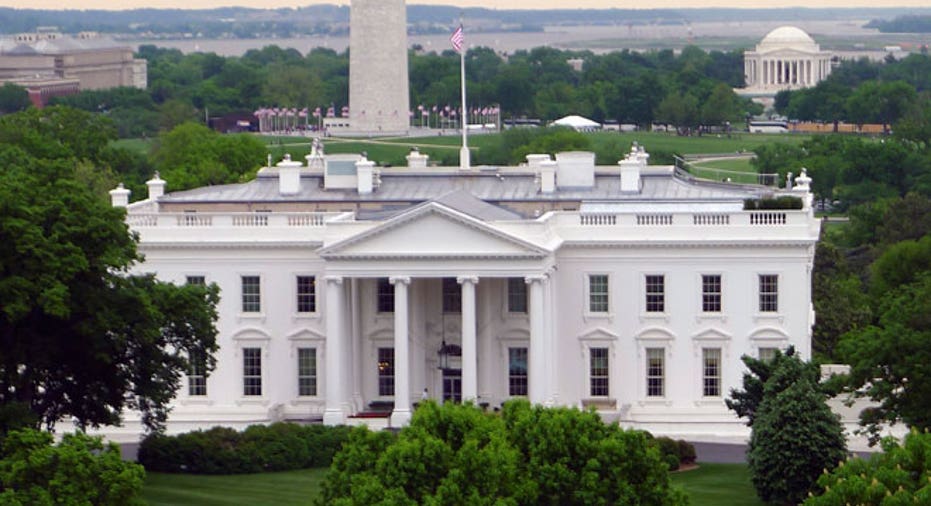 That sound you just heard was Vegas slashing the odds President Obama will win another four years in the White House.
A bleak May jobs report that managed to miss consensus forecasts by nearly 100,000 jobs seems sure to further hurt the political hopes of Obama, who may now have to hear the dreaded "R" word thrown around by bearish economists.
"Obviously it's a disastrous report for the White House. It couldn't be any worse than this," Larry Sabato, director of the University of Virginia's Center for Politics, told FOX Business.
While it may be too early to see how the jobs report seeps into polls, investors are wasting little time in reacting.
"Either the numbers get better or I don't think President Obama's political prospects will."
The odds of Obama being re-elected tumbled 2.7% Friday morning to $5.51 a share on Intrade, the online exchange where investors buy shares to predict political outcomes. That means they give Obama a 55.1% chance of winning in November against Mitt Romney, the Republican nominee for president.
Investors on Intrade had given Obama a 60% or better chance of winning re-election as recently as the end of April.
Markets Plunge as Economic Hopes Dwindle
But much has changed in those four weeks as a worsening of the European sovereign debt debacle helped cause the Dow Jones Industrial Average to tumble 820 points, or 6.2%, in May -- its worst monthly performance in two years and halting a seven month win streak.
The blue chips suffered a 225-point plunge and turned negative on the year on an intraday basis on Friday in response to the May jobs report, which showed employers added just 69,000 jobs. On average economists forecasted payrolls would rise by 150,000 jobs and even the most bearish analyst predicted a 75,000-job increase. The unemployment rate also unexpectedly ticked up to 8.2% from 8.1%.
All of this raises the stakes for next month's jobs report as economists try to determine just how much job growth has slowed.
"Already it's bad. If you get another bad number next month it's fire and brimstones," said Dan Greenhaus, chief global strategist at BTIG.
Double-Dip Talk is Back
The White House defended the ugly report. "Problems in the job market were long in the making and will not be solved overnight," Alan Krueger, chairman of the Council of Economic Advisers, said in a statement.
Krueger pointed to a 27-month streak of private-sector job growth, but acknowledged the economy "is not growing fast enough."
Republicans quickly seized on the May jobs report to make their case.
"It is now clear to everyone that President Obama's policies have failed to achieve their goals," Romney said in a statement.
Like most economic forecasters, Greenhaus believed up until recent months that the threat of a double-dip recession had drastically diminished. However, he acknowledged Friday's jobs report reopens that debate.
"Reports like this, in conjunction with everything else, bring up the notion that maybe economists are missing something here and maybe something else is going on other than warmer weather," said Greenhaus.
Too Early to Call
On the other hand, he noted that the U.S. labor markets suffered a similar slowdown in 2011 before recovering and year-over-year comparisons aren't so bad.
Last year the U.S. created 176,000 jobs a month through May, compared with 165,000 this year.
Sabato threw out a similar calendar-based note of caution.
"The election is November 6. A fatal mistake by analysts in all fields is projecting today into months from now," he said.
It's also worth pointing out how difficult it is for challengers to unseat incumbents, who hold inherent strategic advantages in close elections.
Still, Sabato conceded, "Either the numbers get better or I don't think President Obama's political prospects will."