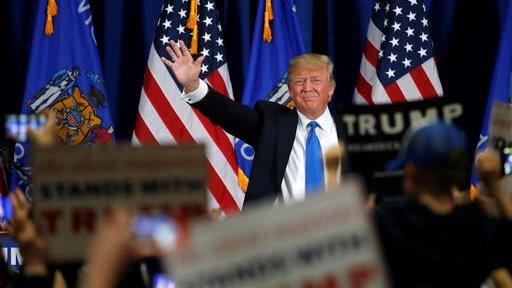 With immigration as it relates to national security becoming a key issue on the presidential campaign trail, Border Patrol Agent Chris Cabrera weighed in on why The National Border Patrol Council is supporting Donald Trump.
"Donald Trump has brought immigration to [the] forefront of his campaign and he's the only candidate that is taking national security and the enforcement of our borders seriously," Cabrera told the FOX Business Network's Stuart Varney.
When asked if the border is not secure, Cabrera responded, "Not at all. It has actually gotten less secure. We are lucky to catch 40-45% of what crosses."
Cabrera explained why border security is getting worse despite the increased amount of attention on the issue.
"Well, you know, you're constantly hearing from the administration that it's secure so the resources aren't being sent where it needs to be. We're having the catch and release program where people are let into the county pending a court date and you never see them again, coupled with the fact that it's extremely porous, large stretches of our border being left unsecured, unmanned and it's just a recipe for disaster," said Cabrera.
Cabrera weighed in on claims that Hispanics do not support Donald Trump because of his comments on Mexicans and building a wall along the border.
"I think that's probably a lot of talk that you hear. I don't think that's 100% wherever you go, I wouldn't even say it's the majority. Most folks aren't illegal immigrants. We're not against immigration, we are against illegal immigration and I think that's where the distinction needs to be made," said Cabrera.