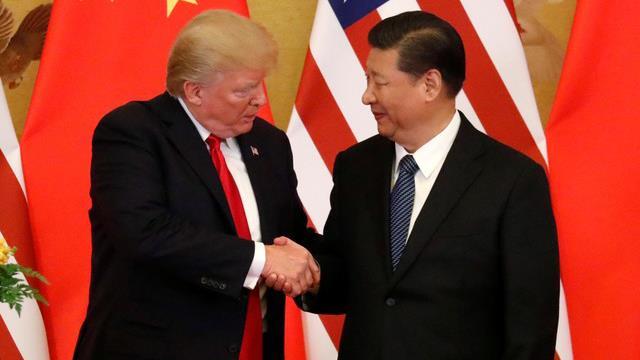 Boeing, which stands to suffer from any escalation of tit-for-tat tariff turmoil between the U.S. and China, told FOX Business on Wednesday there is room for negotiation between the two countries.
After China announced plans to hit back at the U.S. with tariffs targeting key U.S. exports including planes, a spokesperson for Boeing said it was looking at tariff proposals from both sides, adding that there is still time for productive discussions.
In a statement released Wednesday afternoon, the company reiterated that neither country has imposed "these drastic measures" yet, and that it has been assured "productive talks are ongoing."
President Donald Trump's chief economic adviser, Larry Kudlow, told FOX Business on Wednesday that back-channel talks between the U.S. and China regarding tariffs are indeed ongoing. Kudlow added that it could take several months for any concrete action to be taken on the tariff proposals.
Boeing is the largest U.S. exporter to China, exposing it to any escalation of tariff tension. The company has said that more than 50% of all commercial jetliners operating in China were built by Boeing.
Boeing is counting on China as a major export market moving forward. In September, the company said it expects demand in the country to be valued at about $1.1 trillion, equal to 7,240 new aircraft, over the next two decades. That represents almost 20% of the company's global projections. Boeing signed a $37 billion deal to sell 300 aircraft to China late last year. If trade relations do materially deteriorate, China has indicated it could start buying jetliners from European rival Airbus, according to Reuters.
On Wednesday, shares of the aerospace company dropped more than 2.5%, dragging down the Dow Jones Industrial Average.
In addition to Boeing, manufacturing equipment maker Caterpillar was also trading lower as investors sold shares amid news of the latest round of tariffs.
China announced an additional round of tariffs targeting 106 U.S. products on Wednesday, which could impact up to $50 billion worth of U.S. goods each year. A day earlier, President Donald Trump unveiled a list of proposed tariff targets, including products in the robotics, technology and aerospace sectors. The Trump administration has said its tariffs on Chinese products will equal $50 billion to $60 billion in value, annually.
Meanwhile, Chinese tariffs on some U.S. food products, such as pork, went into effect on Monday.
President Trump said on Wednesday via Twitter that the U.S. was "not in a trade war with China."