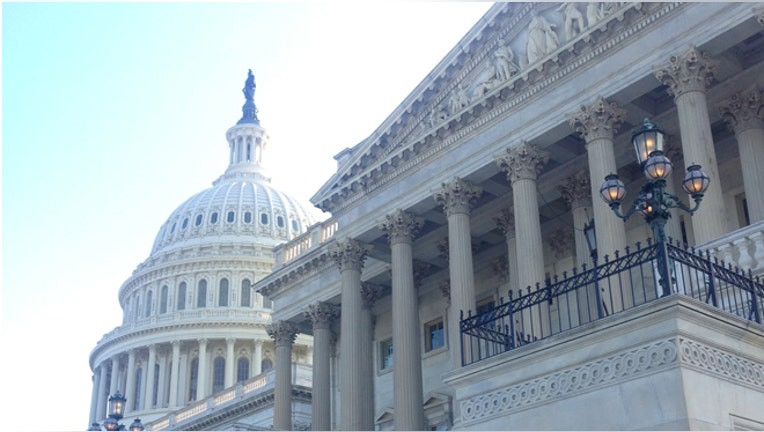 House Speaker John Boehner agreed Wednesday to bring to a vote a Senate-proposed bill aimed at averting a potential debt default by raising the debt ceiling, and funding the government – signaling an almost done deal to solve the fiscal crisis facing the nation. The deal includes a continuing resolution to re-open the partially shutdown federal government and fund it through January 15, and increase the debt ceiling through February 7. It also provides a measure allowing the president and Treasury the ability to enact "extraordinary measures" to pay America's bills during future debates in Congress over the debt ceiling, along with a provision for income verification for people who receive subsidies on the Affordable Care Act's medical insurance exchanges. Unlike any other proposal seen in this fiscal fight in recent weeks, this one includes instructions for a bipartisan committee to report by mid-December on a way forward for the nation's fiscal issues. Passage of the proposal seems likely, according to the Potomac Research Group, which says the legislation must receive 218 votes to pass and all of the 200 Democrat members are set to support it. In a statement shortly after 3:30 p.m. ET, Boehner said the House "fought with everything it has" to address Americans' concerns about the Affordable Care Act. "But blocking the bipartisan agreement reached today by the members of the Senate will not be a tactic for us. In addition to the risk of default, doing so would open the door for the Democratic majority in Washington to raise taxes again on the American people and undo the spending caps in the 2011 Budget Control Act without replacing them with better spending cuts," he wrote.
Boehner pledged to continue to stop the "train wreck that is the president's health care law," he said.
The Senate is expected to take up the proposed legislation first tonight between 5:00 p.m. and 7:00 p.m. ET before handing the reigns to the House for final approval.