Boehner, Reid Try to Break Deadlock Over Transportation Bill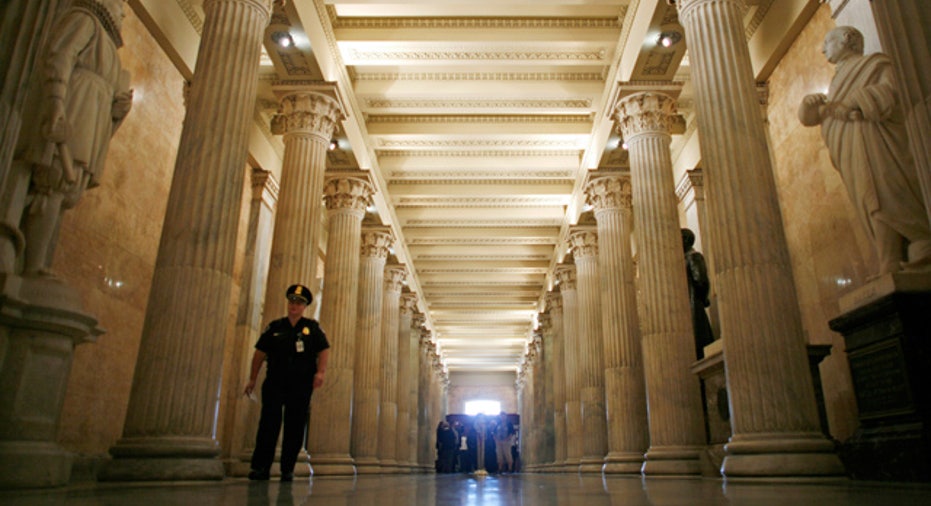 U.S. House of Representatives Speaker John Boehner and Senate Democratic leader Harry Reid on Tuesday will try to break an election-year deadlock over a stalled transportation construction bill that could create or save millions of jobs.
"There is going to be a meeting today," Boehner told reporters, signaling stepped-up efforts to cut a bipartisan deal on the $109 billion measure that could give a lift to the struggling U.S. economy.
The meeting with Reid and Senate Environment and Public Works Committee Chairman Barbara Boxer was set for about 4 p.m. (2000 GMT) in the Speaker's office.
"I'm going to stress to Senator Reid and Senator Boxer that we want a bill, but we also are also going to insist on reforming the process by which we spend the highway tax dollars that the American voters give us to rebuild America's highways," Boehner said.
The current U.S. funding authorization for road, bridge and rail transit projects expires on June 30. Failure to reach a deal in Congress could trigger layoffs of nearly 3 million U.S. construction workers and spike unemployment higher less than six months before the November elections.
In recent weeks, House and Senate negotiators have failed to close differences over a two-year transportation bill passed by the Senate. It is now up to Congress' top Republican and Democrat to reach a deal on a longer-term bill or a short-term extension of current funding.
The House failed to pass its own, more ambitious highway bill, which sought $260 billion over five years and sought to fast-track TransCanada Corp's controversial Keystone XL oil pipeline project - a provision opposed by President Barack Obama and most Dem ocrats.
In negotiations with the Senate on core transportation provisions, House Republicans have insisted on streamlining environmental reviews of road projects in order to speed up their construction. They also want to drop provisions that allow for gasoline taxes to help pay for ancillary transportation "enhancements" such as flower beds and other streetscape improvements.
"We believe that it is essential that we have real reforms in place so that we are fixing highways and rebuilding highways instead of planting flowers and diverting money for purposes that it was never intended to do," Boehner said. "So these reforms that are in our bill are very important to us."
Earlier this month, Boehner floated the idea of a six-month extension of current funding, which would remove the threat of a halt in road and rail construction until after the Nov. 6 elections.
Democrats have balked at this idea, saying it would deplete the Highway Trust Fund because falling gasoline tax collections are insufficient to fund current projects.
They say U.S. states also would delay the start of new longer-term projects - and the hiring of hundreds of thousands of workers - due to the lack of funding certainty.