Bill Clinton called to break Northern Ireland political impasse: source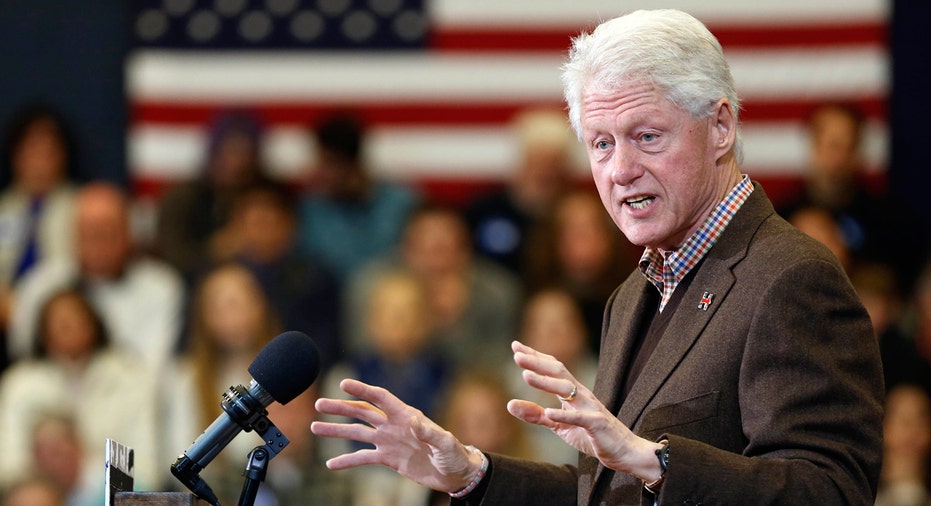 BELFAST (Reuters) - Former U.S. President Bill Clinton, who played a central role in brokering peace in Northern Ireland, may travel to Belfast this week to try to break a months-long political impasse, a source close to the talks said.
Northern Ireland has been without a devolved administration since its collapse in January, raising the prospect of direct rule being reimposed from London, potentially destabilizing a delicate political balance in the British province.
Clinton was due in Belfast on Monday to meet the parties but the trip was postponed as Tropical Storm Ophelia began to batter Ireland's southern coast and moved towards Northern Ireland.
Depending on the weather, Clinton, who is scheduled to receive an Honorary Doctorate at Dublin City University on Tuesday, could travel to Belfast later that day.
"He's keen to help," the source told Reuters.
Clinton traveled to Belfast in March to speak at the funeral of Martin McGuinness when he urged politicians to finish the work started by the Irish Republican Army commander who became a cornerstone of the peace process.
The main impediment in the talks between Irish nationalists Sinn Fein and the pro-British Democratic Unionist Party (DUP) is disagreement over the rights of Irish language speakers.
The British and Irish governments, who are facilitating the talks, have expressed cautious optimism that the region's power-sharing government can be restored this month but the parties have said there are still challenges to be addressed.
(Editing by Padraic Halpin and Angus MacSwan)