Biden campaign endorsed by Bloomberg, what does it mean?
Biden has picked up a number of endorsements this week
Former New York City mayor Mike Bloomberg dropped out of the 2020 race and endorsed his rival Joe Biden on Wednesday ⁠— and that means the former vice president will get access to some big perks thanks to Bloomberg's money machine.
"I've always believed that defeating Donald Trump starts with uniting behind the candidate with the best shot to do it," Bloomberg said in a statement. "After yesterday's vote, it is clear that candidate is my friend and a great American, Joe Biden."
HERE'S HOW MUCH BLOOMBERG SPENT ON THE 2020 RACE
Biden can expect monetary and personnel support from Bloomberg, although the billionaire's campaign staff won't be able to just hop over to the Biden camp.
"Mike Bloomberg, I can't thank you enough for your support—and for your tireless work on everything from gun safety reform to climate change," Biden wrote on Twitter on Wednesday. "This race is bigger than candidates and bigger than politics. It's about defeating Donald Trump, and with your help, we're gonna do it."
Bloomberg had the largest campaign staff of any candidate as of January with 500 employees, according to NBC News. The staffers will not migrate to another campaign but are expected to be paid by a Bloomberg funding vehicle as they support the Democratic nominee.
"It depends whether the candidate needs help; if they're doing very well, they need less. If they're not, they'll need more," Bloomberg said in January.
Bloomberg said in January that he was willing to spend $1 billion of his own money. His spending so far is estimated at roughly $500 million.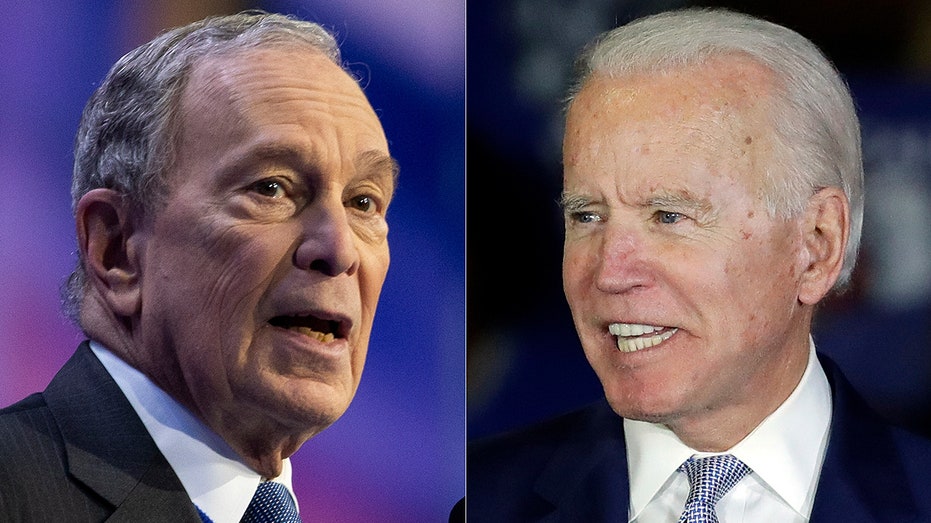 "You know how much money a billion dollars is?" Bloomberg told The New York Times. "It's a lot of money to me. It's a lot of money to anybody."
BOOSTED BY BLOOMBERG, 2020 AD SPENDING TOPPLES $1 BILLION
Such a contribution from one man would be unprecedented. The 2016 White House race cost an estimated $2.4 billion, according to the Center for Responsive Politics.
However, Bloomberg can't personally give all the money he would have spent to Biden's campaign. He'd be capped at a $2,800 donation by campaign finance laws. Instead, Bloomberg money could flow to super PACs like Unite the Country, which supports Biden.
GET FOX BUSINESS ON THE GO BY CLICKING HERE