Bernard Madoff's Elder Son Mark Dead in Suicide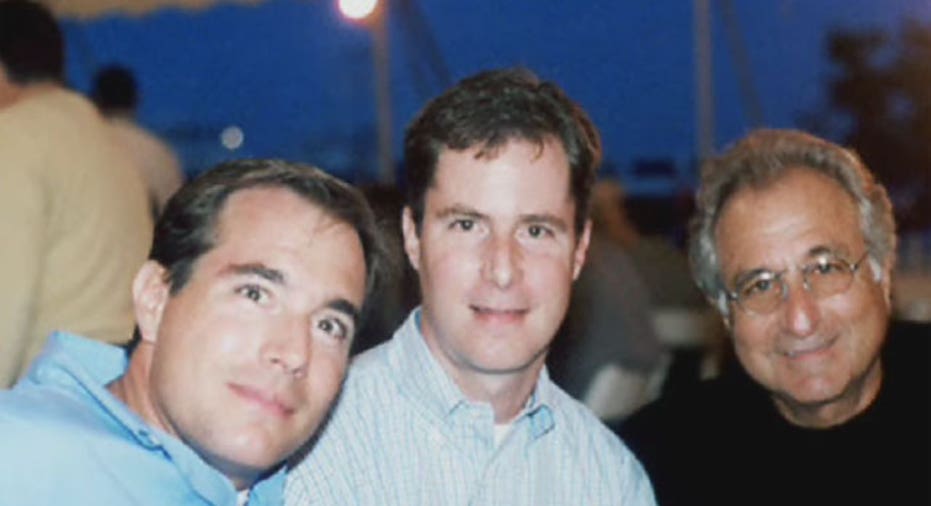 NEW YORK (Reuters) - Mark Madoff, the elder son of convicted swindler Bernard Madoff, was found hanged in his New York City apartment in an apparent suicide, police and his lawyer said on Saturday.
Mark Madoff, 46, was found dead on the two-year anniversary of the arrest of his father. Bernard Madoff is now serving 150 years in prison after confessing to running a decades-long Ponzi scheme that bilked investors out of billions.
"Mark Madoff took his own life today. This is a terrible and unnecessary tragedy," Martin Flumenbaum, a lawyer for Mark Madoff and his younger brother, Andrew, said in a statement. "Mark was an innocent victim of his father's monstrous crime who succumbed to two years of unrelenting pressure from false accusations and innuendo."
Mark Madoff was found hanged in his SoHo apartment, New York City police spokesman Paul Browne said.
The Madoff sons and other family members had worked for their father's financial firm, Bernard L. Madoff Investment Securities LLC.
A court-appointed trustee trying to recover money for defrauded investors of Bernard Madoff has sued Madoff's two sons, brother, wife and a niece, saying they should have known about the massive $65 billion fraud and must return money.
Madoff family members have dismissed the allegations as baseless and said they were unaware of the fraud. None has been charged with any criminal wrongdoing.
The Wall Street Journal reported in February that the sons and brother of Bernard Madoff were the subject of criminal tax-fraud cases by federal prosecutors in Manhattan. No charges have been brought.
The case against Bernard Madoff, which shook investors around the world and sparked criticism of market regulators for failing to catch him despite warnings and tips over many years, began with his arrest on December 11, 2008.
When he was arrested, Madoff told authorities that he confessed to his sons a day earlier to running a giant Ponzi scheme. A Ponzi scheme is one in which early investors are paid with money of new ones.
Madoff has insisted he acted alone. Since his confession, seven other people have been arrested in the case, including several of his long-time employees and an outside accountant.