Bernanke: Need More Growth to Reduce Jobless Rate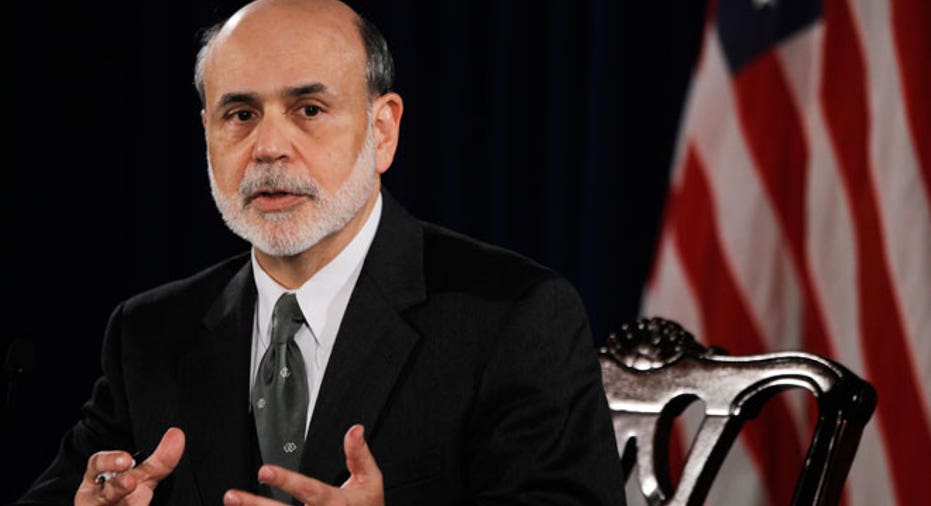 The U.S. economy needs to grow more quickly if it is to produce enough jobs to bring down the unemployment rate further, Federal Reserve Chairman Ben Bernanke said on Monday.
Bernanke said the recent decline in jobless rate, which dropped from 9.1 percent last summer to 8.3 percent in February, was "somewhat out of sync" with the rather modest pace of economic growth.
U.S. gross domestic product grew 3 percent in the fourth quarter, but is expected to have slowed to just below 2 percent in the first three months of this year.
"Further significant improvements in the unemployment rate will likely require a more rapid expansion of production and demand from consumers and businesses, a process that can be supported by continued accommodative policies," Bernanke told a gathering of the National Association for Business Economics.
Bernanke reiterated his concern about long-term unemployment, but argued against the notion that much of the problem is due to structural factors that monetary policy could not address.
"The continued weakness in aggregate demand is likely the predominant factor. Consequently, the Federal Reserve's accommodative monetary policies, by providing support for demand and for the recovery, should help, over time, to reduce long-term unemployment as well," he said.