Bankrupt San Bernardino Looks at Marijuana Sales to Raise Funds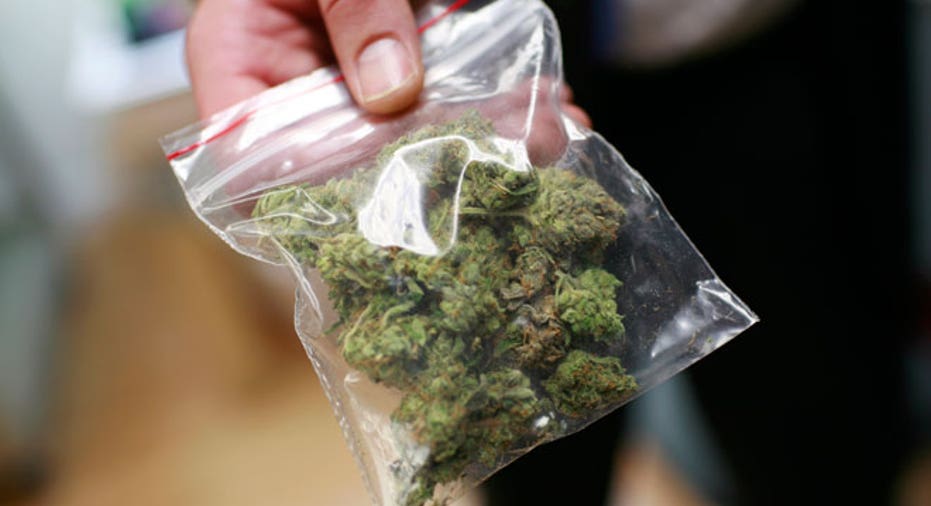 The city attorney of bankrupt San Bernardino, California, has a novel idea for raising new revenue - open medical marijuana dispensaries to sell pot.
As San Bernardino struggles to deliver a bankruptcy exit plan two years after it filed for Chapter 9 protection, city attorney Gary Saenz says marijuana sales should be part of the southern California city's income.
He cites the example of smaller Palm Springs, California, population 45,000, which levies a 10 percent tax on medical marijuana outlets that nets $500,000 a year. San Bernardino has a population of 210,000.
Saenz's proposal will be debated by the San Bernardino city council on Aug. 19. He says revenues will initially be used to fund police efforts to crack down on illegal marijuana outlets.
The California Board of Equalization, which oversees the state's sales tax, says once a city approves medical marijuana outlets, it can use the tax revenue any way it wants.
The Board of Equalization estimates the total sales of medicinal marijuana in California ranges between $700 million and $1.3 billion annually, resulting in $59 million to $109 million in sales tax revenues.
Fred Shorett, a city council member, said how to use the extra tax dollars is part of the discussion the council will have next month. He supports the proposal.
"Look at prohibition," Shorett said. "Let's make it legal, and regulate it and control it."
Medical marijuana outlets are currently prohibited in San Bernardino, but under state law can be authorized if a city council votes to allow them.
San Bernardino, 65 miles east of Los Angeles, filed for bankruptcy in July 2012. It is negotiating a payback on arrears of $13.5 million to its largest creditor, Calpers, the state's public pension fund and America's biggest with assets of $295 billion.
San Bernardino is one of a handful of municipal bankruptcies closely watched by the $3.7 trillion U.S. municipal bond market.
Bondholders, public employees and other state and local governments are monitoring how financially distressed cities handle their debts to Wall Street compared with other debtors, such as large pension funds, during Chapter 9 protection.
(Reporting by Tim Reid; Edited by Ronald Grover and Andre Grenon)