Bailout Cop Barofsky Resigns as TARP Winds Down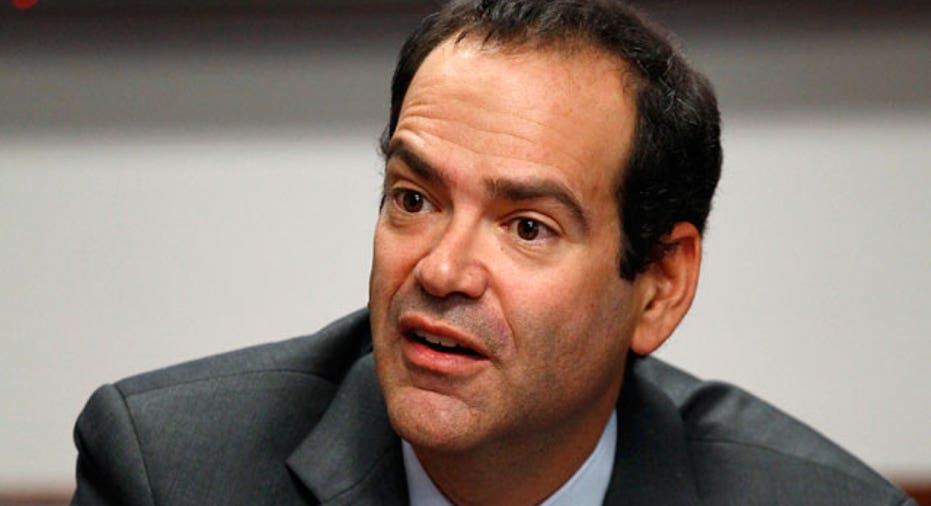 The top government auditor for bailouts of U.S. financial firms and automakers on Monday resigned his position as the $700 billion Troubled Asset Relief Program winds down.
Neil Barofsky, 40, will leave as TARP Special Inspector General on March 30, in part, to spend more time with his family, a spokeswoman said. He has spent more than two years policing the bailout program.
In a resignation letter to President Barack Obama, Barofsky wrote that he had accomplished the goals he set for the office and that it "has truly been an honor to serve, particularly during such a critical time."
The spokeswoman said that Barofsky, who previously headed the mortgage fraud unit at the U.S. Attorney's office in Manhattan, would take some time to consider employment options.
Barofsky's deputy, Christy Romero, will head the operation until Obama nominates a permanent replacement for Barofsky.
Barofsky was nominated as TARP's first special inspector general in November 2008 by then-President George W. Bush just after the $700 billion bailout program was launched by Congress during the depths of the financial crisis.
Since then, he has pursued fraud in the program and criticized its shortcomings, building an organization of more than 140 auditors, investigators, attorneys and other staff. The staffing of regional offices in New York, San Francisco, Los Angeles and Atlanta continues.
Authority for new spending programs under TARP ended last October and the Treasury is working on winding down its investments in financial firms and automakers. A new Obama administration estimate forecasts that TARP will ultimately cost about $28.12 billion.
A companion bailout watchdog body, the Congressional Oversight Panel, will end in April.
FRAUD CASES RISING
SIGTARP's mission will continue until the last dollar has been repaid -- likely several more years. Barofsky told Reuters in September that evidence of fraud involving TARP recipient banks was on the rise and he had more than 120 open investigations, some with amounts exceeding $550 million.
His most celebrated case involved preventing the disbursement of $553 million to a bank that was involved in a fraud scheme to obtain TARP funds.
U.S. Representative Darrell Issa, the chairman of the House Committee on Oversight and Government Reform, praised Barofsky for his dedication but said SIGTARP's work was far from complete.
"It is imperative that the next IG pick up immediately where Barofsky left off," Issa, a sharp critic of the Treasury's handling of TARP, said in a statement.
Barofsky said in his letter that he believes SIGTARP has met its goals to build a robust enforcement agency to ensure transparency in TARP's operation and provide effective oversight to minimize waste, fraud and abuse.
In addition to policing TARP, Barofsky has been critical of the program's inability to meet its goals to preserve home ownership and to reduce moral hazard in the financial sector.
"Important parts of TARP continue to struggle: more than 150 TARP recipient banks have missed their regular dividend payments, and the Home Affordable Modification program has so far fallen short" of legislative mandates, Barofsky wrote.
"Indeed, with more than $150 billion in TARP funds outstanding and close to $60 billion still available to be spent, robust and effective oversight of TARP remains vitally important."
However, his warning in 2009 that the total potential cost of government bailouts could reach $23.7 trillion never came true, and he recently conceded that the Treasury will likely earn a profit on its most controversial programs.