August hiring to have outsize impact on Fed's next move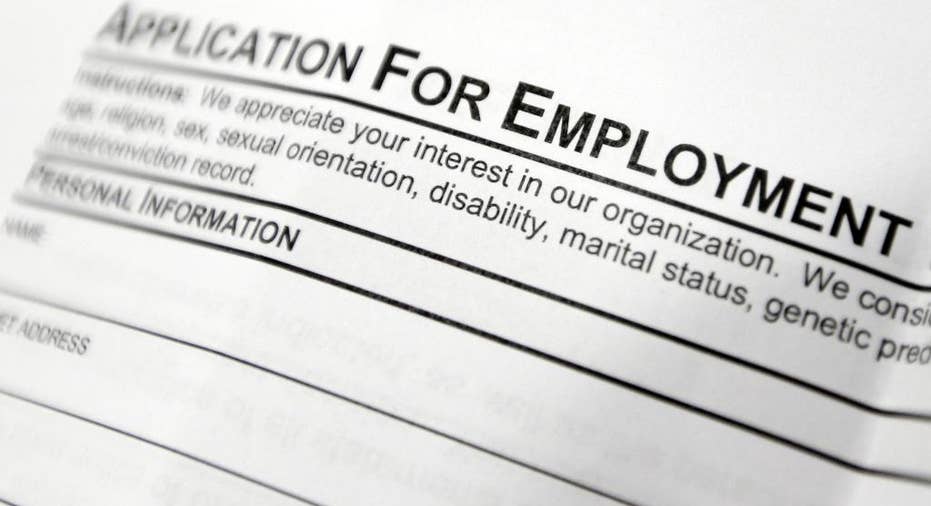 Another blockbuster jobs report Friday could have a particularly big impact on the economy by making it more likely the Federal Reserve will raise short-term interest rates, possibly as soon as this month.
However, analysts aren't expecting a blowout report.
Friday's report will likely show that employers added a solid 180,000 jobs in August, according to economists surveyed by data provider FactSet. That would be below the 255,000 gained in July and June's 292,000, which was the most in eight months.
The unemployment rate is expected to dip to 4.8 percent from 4.9 percent.
Most analysts and investors predict the Fed will stand pat at its meeting later this month and postpone any rate hike until December. That would be a year after the Fed first raised the short-term rate it controls after leaving it pegged at nearly zero for seven years.
A weak report on manufacturing Thursday made it more likely the Fed will be cautious, economists said. The Institute for Supply Management said U.S. manufacturing contracted in August for the first time in six months.
For now, investors see only a 27 percent chance that the Fed will hike during its Sept. 20-21 meeting, according to the futures markets. But nearly 58 percent forecast at least one increase will take place by the end of the year. Fed policymakers will meet again in November and December.
Still, a blowout report on Friday, with job gains above 200,000 and a solid increase in average hourly pay, could prompt the Fed to accelerate its timetable.
Fed officials have noted the economy's improvement, with the unemployment rate at nearly healthy levels. Fed chair Janet Yellen said in a speech last month that "the case for an increase ... has strengthened in recent months."
Still, inflation remains far below the Fed's target of 2 percent, potentially delaying higher rates.
While the August jobs report will be closely scrutinized, it may be less reliable than other monthly jobs figures. For the past five years, the August jobs report has initially come in below forecasts, only to revised higher by about 70,000, economists say.
Several factors could be temporarily suppressing the August hiring data, such as late reports from many companies because staff levels are low in summer.
As a result, economists are likely to respond skeptically if there is a sharp decline in job gains.
Other recent economic data has been mixed, though most analysts forecast a pickup in growth after a sluggish start to the year.
Consumers are more confident and have been spending at a steady clip. The Conference Board said this week that its measure of consumer confidence reached an 11-month high in August.
Americans are particularly optimistic about the job market, the Conference Board's survey found, with the percentage of Americans saying jobs are "plentiful" reaching the highest level in nine years.
Still, businesses remain cautious and are not investing in new plants, equipment or computers, dragging down factory output. A private survey found that manufacturing shrank in August as new orders and production plummeted.
Americans are willing to make big purchases, such as homes and cars, but sales of both may have plateaued. Sales of existing homes slipped in July, after reaching a nine-year high in June.