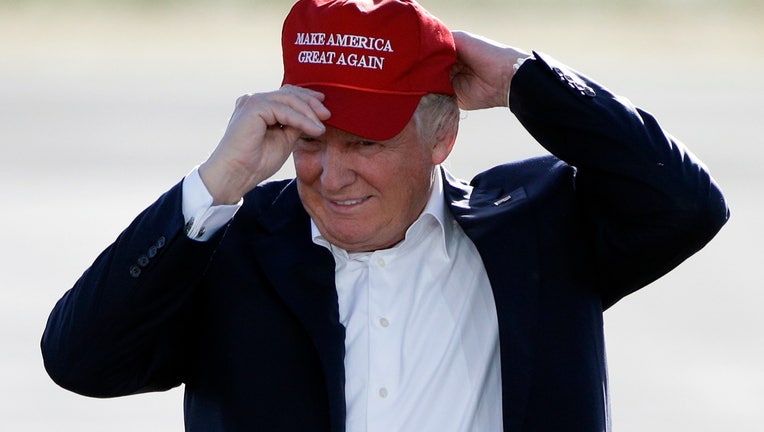 Donald Trump will be sworn in as the 45th President of the United States Friday, amid both celebration and protest. While Republicans across the country, and particularly in Congress, are looking forward to the prospect of a smoother path toward policy reform, Democrats have expressed concern over the direction the country is headed.
More than 60 House Democrats, including Minnesota Rep. Keith Ellison and Georgia Rep. John Lewis, have pledged to boycott the inauguration this year. Additionally, hundreds of thousands of protesters are expected to swarm the nation's capital, among them pop superstar Katy Perry, singer Cher and comedian Amy Schumer.
The decision among lawmakers to forego the inauguration is viewed by some less as a form of protest, and more as an insult to history. As Republican Senator Chuck Grassley pointed out, the ceremony is a symbol of the privilege that sets our democracy apart from the rest of the world.
"Each presidential inauguration is a part of our country's history. It's a reminder of the strength of our democracy and a peaceful transition of power by evolution instead of revolution," he told FOXBusiness.com.
After giving the Obama administration two terms to address its concerns, the American public used its vote in 2016 as a plea for change. As a new era dawns, perhaps this transition of power should be viewed as a blank slate: an opportunity for Congress to start over and tackle the issues plaguing the disaffected middle class.
"A presidential inauguration is an opportunity for a newly-elected president to lay out his or her vision for America and for the next four years. I hope to hear a message from President Trump that reassures the American people, especially those who have felt forgotten by Washington. I would like to hear him build on his message of improving chances of economic prosperity for all Americans," Senator Grassley said.
It's not just Democrats who have disagreed with the incoming President and his policies. Senator Marco Rubio (R-FL), who ran against Trump for the Republican nomination, has had his fair share of differences with the businessman. During the general election Rubio even said, "I wish we had better choices for president," in a written statement.
Recently Rubio found himself back in the spotlight following the confirmation hearing for former Exxon Mobil (NYSE:XOM) CEO Rex Tillerson, Trump's nominee for Secretary of State. The Senator asked some pointed questions about Tillerson's ties to Russia, surprising some and risking the disapproval of his own party.
While Rubio's immediate priorities, including reforming the tax system, undoing the Iran nuclear deal and repealing and replacing the Affordable Care Act, align with the Trump administration, he also expressed resolve to hold Russia accountable for its interference in the U.S. election.
"From the very first day I announced I was running for reelection I made it very clear that I would be a check and balance on the next president, even if that president happened to be from my own party. I have every intention of keeping that promise," Rubio told FOXBusiness.com.
Yet, despite his divergences with Donald Trump, Rubio is prepared to put his country first.
"I am excited about the opportunity to work with a Republican president. There is now the sense that rather than being on defense, spending most of our time fighting to prevent bad policy, we will be able to spend most of our time on offense, working to get things done with a president that supports our agenda," Rubio said.
More from FOXBusiness.com...
Senator Rand Paul (R-KY) is another Congressman who went head-to-head with Trump in the Republican primaries. The pair shared quite a few memorable exchanges both during the debates, and since. Paul was recently the only Republican Senator to vote down a resolution to begin the Obamacare repeal process, and he also caused a stir over some of Trump's Cabinet appointees.
The Kentucky Senator criticized Trump for nominating a slew of billionaires, and also pledged to do everything in his power to block the appointment of former U.S. Ambassador to the U.N. John Bolton, who was floated as a potential nominee for Secretary of State.
However, Paul, recognizing the need to compromise, has since come around on Trump's Cabinet choices, telling FOXBusiness.com:
"I am very pleased with some of the nominees this new administration has announced. Scott Pruitt will be phenomenal, Mick Mulvaney will be excellent and most of the others are excellent choices too. I very much look forward to working with the new administration."
While Democrats have every right to skip Donald Trump's inauguration ceremony, in the near-term they might be cheating themselves out of an historic moment. In the long-term, unwillingness to compromise will only cheat the American people.