Argentina to beat first-quarter deficit goal, has cut over 10,000 jobs: minister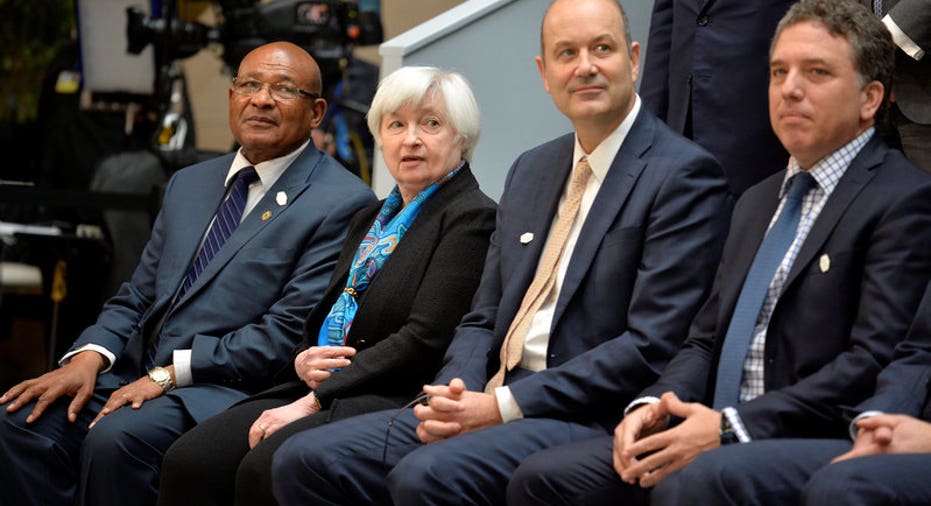 Argentina will beat its first-quarter fiscal goal, the treasury minister said on Saturday, adding that the government slashed more than 10,000 jobs over the last year and a half.
Speaking on the sidelines of International Monetary Fund meetings in Washington, Nicolas Dujovne said the government would best its target of a 0.6 percent deficit as a percent of gross domestic product for the January-March period.
"It's going to be a little below it. We are going to beat the goal," he said, adding that the official figure would be announced at a press conference on Wednesday.
Dujovne also said the country was on track to meet its goal of a 4.2 percent deficit for the year and achieve 3.5 percent growth in 2017 despite floods which have hammered the key soy harvest in Latin America's third-largest economy.
"There are regions and producers that have suffered a lot and we lament the losses that they have had and the situation they are going through, but for the macro-economy in general it does not require an adjustment to the growth rate," he said.
Argentina has just barely emerged from recession a year and a half after President Mauricio Macri came to power and implemented market-friendly reforms, including letting the peso float and slashing grains export taxes.
Soy export taxes however are an important source of government revenue.
Dujovne, former chief economist at Argentine bank Banco Galicia, took office in December after Macri dismissed finance minister Alfonso Prat-Gay, splitting the ministry in two - a treasury division and a finance division.
The minister also fired back at a recent media report which suggested the government had lifted the size of the bureaucracy by 25 percent.
"What has grown is the number of secretaries and sub-secretaries...Over the last year and a half, the number of public employees in the national government has fallen dramatically, by more than 10,000 people," he said. "The publication is imprecise."
(Reporting By Alexandra Alper; Editing by Andrea Ricci)