Apple CEO Tim Cook Defends Globalization in China Speech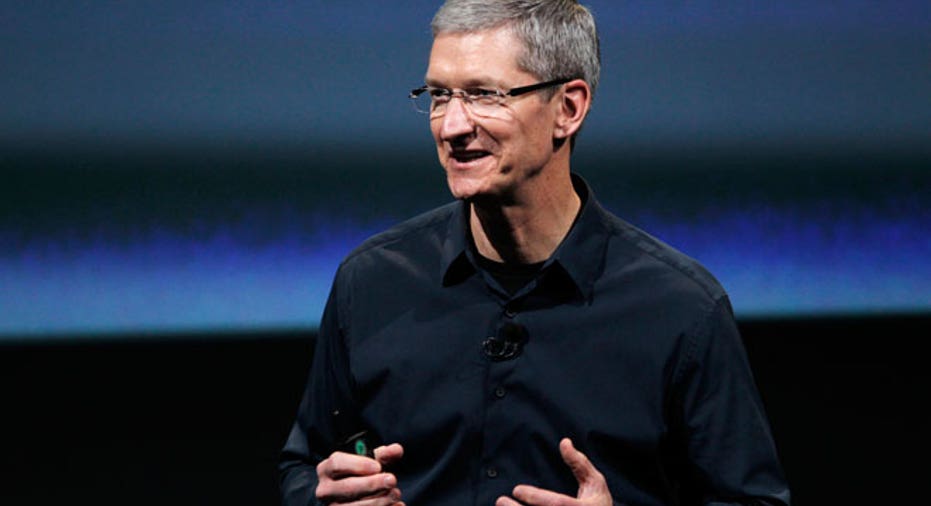 Apple Inc.'s Chief Executive Tim Cook defended globalization in a rare public speech in China, as his company faces political pressure in the U.S. to bring back factories.
Mr. Cook also said data privacy was one of the company's values, although he stopped short Saturday of criticizing decryption demands from governments as Apple has previously in the U.S. It was his first time speaking at the China Development Forum, an annual conference sponsored by China's central government. It came as part of a broader charm offensive in China as Apple announced two new research centers.
Mr. Cook said in his hourlong session that globalization "in general is great for the world," but gains aren't evenly distributed within countries. While he said this was a problem, he cautioned against countries retreating from globalization as a response.
"I think the worst thing would be to--because it didn't help everyone--is to say it's bad and do less of that," said Mr. Cook. "I think the reality is you can see that countries in the world...that isolate themselves, it's not good for their people."
U.S. President Donald Trump has made American manufacturing revival a key goal and has called on Apple to bring back iPhone production. That has raised concerns in China, the main manufacturing base for Apple and many other global companies.
Mr. Cook didn't directly address the issue of bringing production back to the U.S. Saturday, beyond his defense of globalization. Analysts have said it would be difficult to make iPhones in the U.S. in a cost-effective way, although it might be possible to move limited production of other Apple products back.
Mr. Cook's comments on privacy Saturday reflected the sometimes awkward line that U.S. companies walk as they try to do business in China. In the U.S., Apple has clashed publicly with the Federal Bureau of Investigation over its demands for the company to help decrypt an iPhone's data.
China last year passed a controversial cybersecurity law that requires companies to provide technical assistance to authorities in investigations. But executives generally shy away from criticizing Chinese policies publicly, as it rarely results in policy change and often draws blowback.
Mr. Cook spoke in general about data privacy on Saturday, saying that Apply encrypts data end-to-end to prevent "hackers and so forth" from accessing it.
"We think that an individual should own their data and should be able to control their data," Mr. Cook said.
For Western executives, speaking at the annual China Development Forum is seen as a move to improve government relations with Beijing, as many senior Chinese officials attend the event. Mr. Cook hasn't previously spoken there, and rarely appeared in public in China. Facebook Inc. Chief Executive Mark Zuckerberg spoke at the China Development Forum last year, but the social network has made little progress in staging a return to China, where it is blocked, and people familiar with him say he doesn't want to return until there is progress. Mr. Zuckerberg isn't on the speaker list this year.
Mr. Cook is also scheduled to introduce China's top internet regulator, Xu Lin, in a closed-door discussion among business executives about security and internet regulation on Monday.