Anthony Scaramucci battles Tufts University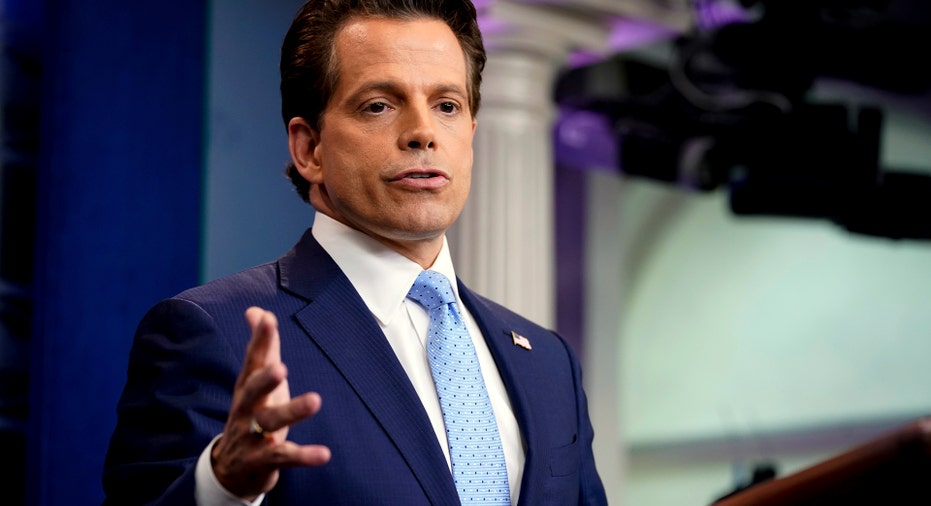 Officials at Tufts University in Massachusetts have postponed an event with Anthony Scaramucci after the former White House communications director threatened a lawsuit over an opinion piece published in the student newspaper.
The Boston Globe reports Scaramucci was scheduled to speak at the Medford university's Fletcher School of Law and Diplomacy on Monday.
Earlier this month, 26-year-old Camilo Caballero wrote a piece in The Tufts Daily newspaper criticizing Scaramucci's position on a Fletcher advisory board.
Scaramucci's lawyer said Nov. 21 they would take legal action unless the graduate student and newspaper retracted "false and defamatory allegations of fact."
Caballero says Scaramucci is trying to prevent him from using his First Amendment rights.
Scaramucci said Sunday he's not limiting free speech, but he wants to defend himself against "factually inaccurate" attacks. He took to Twitter to explain further asking for an apology.
I asked for an apology for defamatory statements. That is a teachable moment professor. The student is an adult, let his actions stand without any coddling. You can't defame people in America because you don't like their political views. https://t.co/q5fi8wszqn

— Anthony Scaramucci (@Scaramucci) November 27, 2017
This is not the first time the former financier has stirred the pot. After inking a deal to sell his firm SkyBridge Capital to Chinese conglomerate HNA last year, a deal which is still pending, Scaramucci laid in wait for a position in the Trump administration. That was slow to materialize, partly due to infighting among Trump's former lieutenants Steve Bannon and Reince Priebus, as reported by FOX Business. Scaramucci eventually was appointed to White House communications director, only to flame out in days due to a rant that was deemed inappropriate and offensive, giving him the title of the shortest person to hold that role in history.
Before his White House stint, Scaramucci was a contributor to FOX Business and FOX News.
He earned a B.A. in economics at Tufts University and went onto to earn a J.D. at Harvard Law School.
Information from: The Boston Globe, http://www.bostonglobe.com
The Associated Press contributed to this report.