Ann Coulter Cancels Her Speech at Berkeley Amid Safety Dispute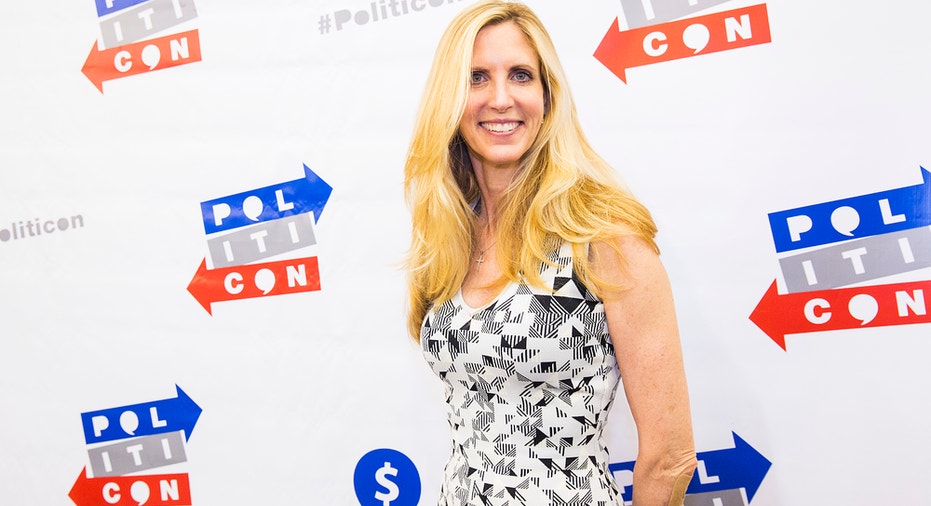 Conservative commentator Ann Coulter has canceled her speech planned for this week at the University of California's Berkeley campus after a dispute with school officials, who feared violent protests, over whether a safe venue could be found.
"There will be no speech," Coulter wrote in an email to Reuters on Wednesday in which she also criticized two conservative groups who had originally sponsored the event, saying they were no longer supporting her. "I looked over my shoulder and my allies had joined the other team," she wrote.
"I have no sponsor, no lawyer, no court order," she added. "I can't vindicate constitutional rights on my own. I was just supposed to give the speech."
Coulter, one of the best-known conservative commentators in the United States, had been scheduled to give a speech critical of pro-immigration policies on Thursday. She said she may nonetheless still visit the campus that day.
Last week, Berkeley officials said there was no safe venue at the campus on that date. They cited violent demonstrations by left-wing demonstrators in February hours before another right-wing media figure, Milo Yiannopoulos, was scheduled to speak.
Berkeley proposed that Coulter speak on May 2. Coulter said she could not make that date and accused the school of an effort to limit her audience, noting that it fell in a study week ahead of final exams.
On Tuesday, the Young America's Foundation and the Berkeley College Republicans, which had organized the speech, sued university officials, accusing the public university of suppressing conservative speakers' rights to free speech.
Later that day, Young America's Foundation said in a statement it could no longer sponsor the speech, blaming Berkeley officials. It said they had not offered assurances that campus police would protect attendees from any violent protests, a charge the school denied.
"Berkeley should be ashamed for creating this hostile atmosphere," the foundation's statement said.
Dan Mogulof, a Berkeley spokesman, wrote in an email that the university had "heard nothing" from Coulter or the sponsors. He declined to comment further, writing that he had "no interest in communicating with her through the media."
Mogulof also shared a letter sent to students on Wednesday by Berkeley Chancellor Nicholas Dirks in which he wrote that campus police had learned of threats of violence should the speech happen.
"This University has two non-negotiable commitments, one to Free Speech, the other to the safety of our campus community members, their guests, and the public," he wrote.
(Reporting by Mark Hosenball in Washington and Jonathan Allen in New York; editing by Jonathan Oatis)