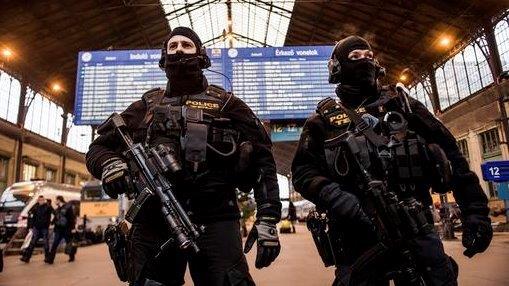 The Obama administration is ending a post-9/11 special registration program known as the National Security Entry-Exit Registration. This program was designed to keep track of immigrants coming into the U.S. from terrorist known countries.
Former Army Deputy Assistant Secretary Van Hipp said he believes when President-elect Donald Trump takes office, he should bring back the Muslim registry program. "In Germany we were reminded of the hard lesson of what happens when you basically put out a welcome mat for refugees from every known terrorist hot spot in the world," he said to the FOX Business Network's Stuart Varney.
Hipp has a plan to encourage Muslims to come forward if they hear about a terror plot in their own mosques.
"I call for a rewards program for moderate and reforme Muslims. If you see something going on in your mosque, encourage them to come forward, we can save a lot of lives," he said. Hipp wants the U.S. to tighten its borders because potential terrorists may be able to sneak in using different aliases.
"Fifty-nine thousand people from countries other than Mexico were caught illegally coming into this country in 2012 that was according to the former FBI Director. Many had Middle Eastern names and they changed them to Hispanic names. They know how to get there, they are here and we got to start protecting the lives of American people," he said.