'America First': Donald Trump Touts Jobs Plan in RNC Speech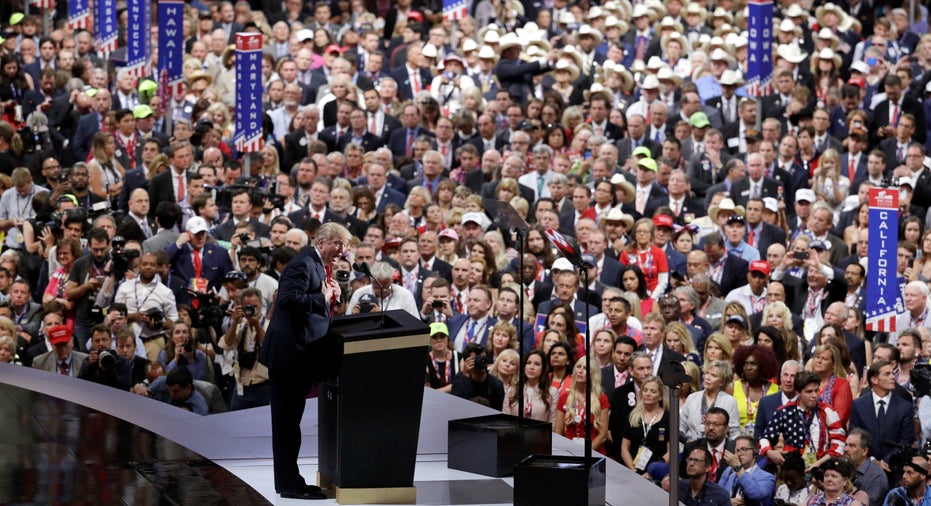 Donald Trump touted his plan to spur job growth through tax cuts and new trade deals, as he accepted the Republican nomination for president Thursday in a primetime address at the GOP convention.
Trump, the real-estate tycoon who surprised many political observers with his rise to the nomination, vowed to be a voice for Americans who have been "ignored, neglected and abandoned." He focused some of his remarks on workers who have lost their manufacturing jobs, as well as the communities that he says were torn apart by one-sided trade deals.
The GOP's candidate for president also threw jabs at Hillary Clinton, the presumptive Democratic nominee. In addition to sharp criticism over Clinton's tenure as Secretary of State, Trump said her positions on immigration will take jobs away from Americans and hurt wages, while creating more obstacles for recent immigrants.
"I have a different vision for our workers. It begins with a new, fair trade policy that protects our jobs and stands up to countries that cheat," Trump said to a cheering crowd at the Republican National Convention in Cleveland. "It's been a signature message of my campaign from day one, and it will be a signature feature of my presidency from the moment I take the oath of office."
Trump reiterated his opposition to current trade deals, mainly NAFTA. America has lost close to one-third of its manufacturing jobs since 1997, a shift that Trump has tied directly to trade agreements that have encouraged companies to move jobs to other nations. He added that NAFTA has especially hurt the middle class.
The Trans-Pacific Partnership was another target of criticism by Trump. TPP, which needs the approval of Congress, was signed by a dozen nations earlier this year, including the U.S., Mexico, Canada, Japan and Vietnam. It is also favored by many CEOs including Caterpillar's (NYSE:CAT) Doug Oberhelman, who chairs the Business Roundtable.
Clinton had backed TPP early on, but during the primary race, she expressed opposition to the deal.
A Trump administration won't sign onto TPP or other large pacts with multiple nations, Trump said. He also pledged to renegotiate NAFTA and enforce trade violations by China, such as the theft of intellectual property.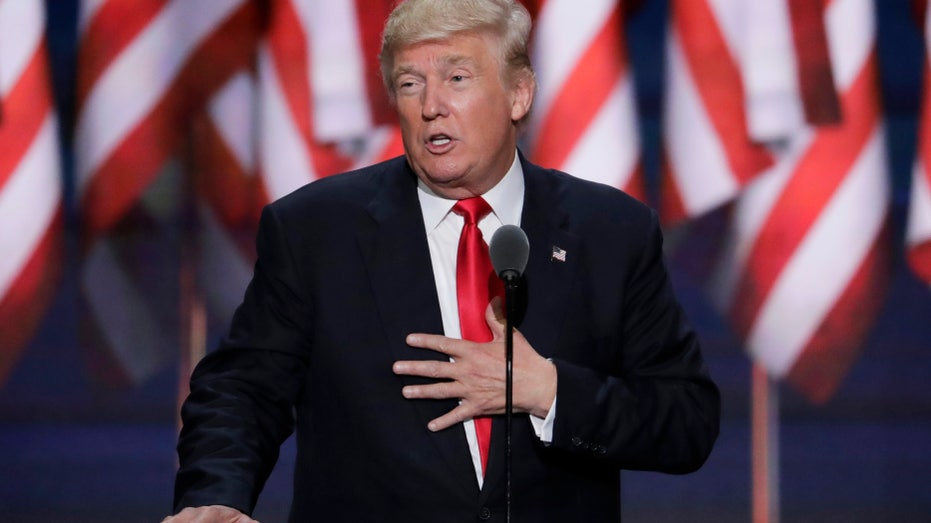 "I pledge to never sign any trade agreement that hurts our workers, or that diminishes our freedom and independence. Instead, I will make individual deals with individual countries. No longer will we enter into these massive deals with many countries…and which no one from our country even reads or understands," he said.
Trump's comments on the economy also included a promise of tax reform. The longtime businessman said the tax code will be simplified and middle-income Americans will see their rates cut. Businesses will also see tax relief, he said. The top federal corporate tax rate is 35%, one of the highest in the world.
Excessive regulation costs the U.S. as much as $2 trillion annually, he said. Trump specifically pledged to lift restrictions on the production of American energy. Clinton, he said, will pursue regulations that hurt coal miners and steel workers.
According to Trump, the economic ideas central to his campaign will lay the foundation for $20 trillion in economic activity over the next four years.
"This new wealth will improve the quality of life for all Americans. We will build the roads, highways, bridges, tunnels, airports, and the railways of tomorrow. This, in turn, will create millions more jobs," Trump said.