Aixtron's CEO puts a positive light on blocked Chinese takeover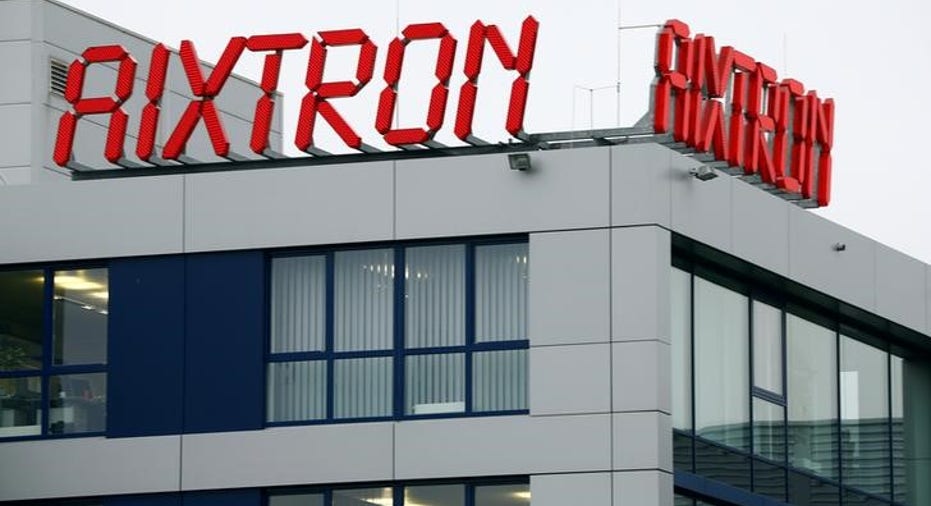 The U.S. blocking of Aixtron's takeover by a Chinese firm has highlighted the German chip equipment maker's importance in the sector, making its prospects for the future somewhat less bleak, its chief executive said.
"As unpleasant as the decision to block the transaction is, the past few weeks have also had a positive side. Our technology's high relevance has been confirmed," Martin Goetzeler told German daily Handelsblatt in an interview published on Friday.
China's Fujian Grand Chip Investment Fund dropped its 670 million-euro ($712 million) takeover bid for Aixtron on Thursday, after the United States blocked the deal on security grounds.
The crux of the issue for Aixtron is that it makes devices which produce crystalline layers based on gallium nitride that are used as semiconductors in weapons systems.
Its technology is being used to upgrade U.S. and foreign-owned Patriot missile defense systems and the U.S. Treasury said the deal had been blocked due to national security risks.
"Aixtron is of central interest both to Germany and to the United States, the world's leading economy. If we needed more proof that our products have intrinsic value, we have it now," Goetzeler told Handelsblatt.
He said he would seek to leverage the focus on Aixtron's technology to safeguard the company, without being more specific.
Aixtron had said it would need to cut costs and jobs if the deal failed to enable it to compete in an overcrowded market where Chinese companies call the shots.
Goetzeler said Aixtron's management and supervisory boards would discuss how to proceed and present a plan soon.
($1 = 0.9414 euros)
(Reporting by Maria Sheahan; Editing by Greg Mahlich)