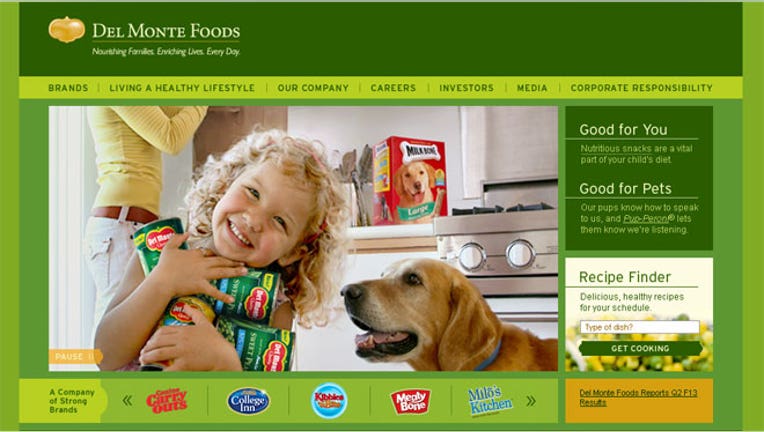 Food safety regulators introduced a new rule and promised increased focus on improving safety for pets on Friday after hundreds of dogs died following the consumption of jerky treats sourced from China.
The Food and Drug Administration has received close to 4,000 complaints of illnesses related to the treats and a reported 600 deaths since 2007.
While it has issued alerts about the jerky treats over the last few years, with its strongest yet coming earlier this week, the proposed rule marks its first major step to revamp the manufacturing process of pet foods to be sold in the U.S.
"Today's announcement addresses a critical part of the food system, and we will continue to work with our national and international industry, consumer and government partners as we … take steps to meet the challenge of ensuring a safe food supply," said FDA Commissioner Margaret Hamburg.
The rule, one of the seven pillars under the 2011 FDA Food Safety Modernization Act, would require animal feed and pet food makers for the first time to follow strict manufacturing practices addressing areas such as sanitation at their facilities to prevent the transmission of agents in pet food that could lead to illness in animals and humans.
The FDA has warned that humans who handle contaminated food could also get sick.
The proposed rule would additionally force manufacturers to put procedures in place to prevent food-borne illness and have contingency plans to correct problems that arise.
The agency is proposing that the feed requirements become effective 60 days after the final rule, open for comment over the next 120 days, is published in the Federal Register on Oct. 29. It will host three public meetings in November and December.
Outside of saying the food appeared to be sourced in China, the FDA hasn't called out specific manufacturers that it suspects of being at fault for the recent deaths.
Many jerky product makers and retailers, including Del Monte (NYSE:FDP), Nestle's Purina and Costco (NASDAQ:COST), have issued voluntary recalls.
However, the ingredients in pet foods are often sourced from several different locations, which can make it difficult to find what's contaminating the food and has prohibited the FDA from issuing a mandatory recall.
The FDA said the new rule would compliment stricter standards proposed in July 2013 to help ensure imported foods are as safe as those produced domestically.
It continues to work with state partners, as well as scientists and the Chinese regulatory agency responsible for pet food to ensure they are aware of U.S. safety requirements. It also plans to host Chinese scientists at its veterinary research facility.