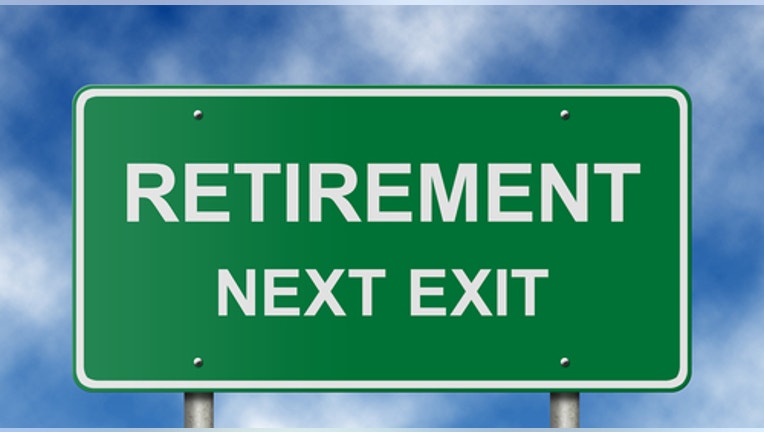 New York, Feb. 7 (Reuters) - We've all said it, or at least we've heard it: the claim, made either happily or wearily, that we are never going to retire.
"I'm going to work forever" can signify worry about scant savings or it can point to true job love. Whatever the reasons, a lot of people are saying it, and a growing number of workers mean it. Roughly 62% of baby boomers say they intend to delay retirement, up from 42% two years ago, according to figures released last week by the Conference Board, an independent business research organization.
They are people like George Middleton, 61, a certified financial planner in Vancouver, Washington, who loves his job and says he expects to keep working as long as possible.
"I would much rather work on a financial plan than pull weeds at home, so I sneak away to work on weekends sometimes," Middleton says.
Insisting that you'll stay in the workforce forever doesn't let you off the hook when it comes to retirement planning, however. Life, in the form of health problems or an unexpected layoff, can get in the way.
About 18.5% of people over age 65 are still in the labor force, according to AARP. That's higher than the 1985 low of 10.8% but still far lower than the growing number of boomers who insist they want to keep on working.
That presents aging workers with dual planning challenges. The "work forever" types have to lay groundwork that will allow them to stay on the job, but they also have to plan for the possibility that retirement could happen anyway, says Barry Korb, a certified financial planner with Lighthouse Financial Planning in Potomac, Maryland.
Here's how to do both at once:
TALK TO YOUR SPOUSE
You may want to work forever, but your spouse may not agree. He may already have big plans for trips or even relocating. Perhaps he's looked forward to retirement as a time for more couples activities and socializing.
This may require compromise. You can factor in more vacation time or seek a more flexible schedule. You can devote extra earnings to special couples activities, or to underwrite a hobby for the stay-at-home spouse.
STAY HEALTHY
Good health is key for those who wish to work as they age. Of those who retired earlier than they expected in 2011, 51% did so because of a health problem or disability, according to a survey by the Employee Benefit Research Institute.
If you must keep working for financial reasons, consider purchasing disability insurance that will at least pay until you are what the Social Security Administration calls "full retirement age" - typically, 66. It can cost 3% of your salary, but if you are sidelined by an injury or illness, it may pay as much as two-thirds of your monthly income, according to Byron Udell, founder of AccuQuote.com, a life insurance quote provider.
STAY INVOLVED OUTSIDE WORK
Even if you have a busy work life, keep socializing outside of work and at least keep a hobby on the back burner, suggests Korb. That way if work doesn't last forever, you'll have another life to fall back on.
Even if you do keep working, it's healthier to have a broader circle of friends and interests.
CONSIDER LONG-TERM CARE COVERAGE
The unexpected illness or injury of a husband or wife may also throw a working spouse off track. A good long-term care policy could cover daytime care and enable the working spouse to stay on the job.
A conversation about long-term care insurance should be started when a couple enters their 50s. That's because policies are cheaper then, and the older you get, the more likely you are to have a medical condition that could hurt your ability to get a policy.
Long-term care plans vary depending on when they are purchased and the level of care provided. The premium for a plan purchased at 60 that would pay out $6,000 a month (the cost of many assisted-care facilities) for five years would be almost $4,000 per year, according to Brian Gordon, president of MAGA, a long-term care insurance agency.
HAVE A BACKUP PLAN
Save for retirement, even if you want to keep working. Make the most of tax-favored savings vehicles such as 401(k) plans and Roth individual retirement accounts. You can keep contributing to both as long as you are earning money, even if you're 90 or 100. You can even take the mandatory minimum distributions from your traditional IRA, which kick in at age 70 1/2, while you're still putting money into your Roth.
Worst-case scenario? You'll end up with extra cash while you're still happily heading into the office every day. That just leaves more for fun vacations or driving to work in your retirement dream car.
Follow us @ReutersMoney or at