Abusive Ticket Rules Hurt Consumers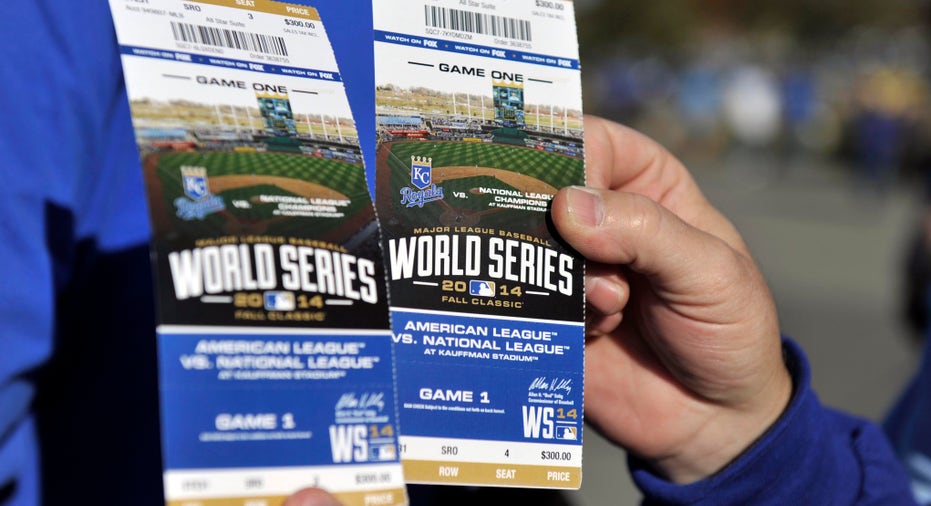 Broadway and music concert goers are crying foul this summer over their lack of access to tickets. Baseball season ticket holders, after paying full freight plus fees for their tickets are being threatened by teams for reselling some of their tickets outside of the team's purview. From games to concerts in virtually every city, situations like these are playing out day after day, which is why it comes as no surprise that some states and the federal government are stepping in. They should, but with eyes wide open and not narrowly focused on one component of the system over another; otherwise well-intended solutions to help fans in the ticket marketplace risk going too far, or not far enough.
New York's Attorney General conducted an investigation this year that revealed market manipulation by large and powerful companies that issue tickets. The AG and New York's Governor both intend to introduce legal reforms next year. Meanwhile, Congress has introduced legislation calling for greater transparency for the sake of fairness, and outlawing nefarious cheaters who use software bots that buy up hordes of tickets before the rest of us have a chance to look at a seating chart.
For years, frustrations surrounding tickets to live events have been pointed at ticket brokers, an easy target perhaps, when in fact today it is more evident than ever that there are many other forces at play that bear responsibility for this situation. Teams, artists, promoters, management companies, and the mega-sized ticketing companies are all important components of an interconnected system and every one of us in the industry at a minimum must play a part in ensuring these problems don't get worse. Ideally, we will work together toward a fix.
For this to happen, it is critical that an open market, free of harmful restrictions and flush with competition allowing consumer choice, is protected.
Otherwise the scales will tip, control will concentrate unevenly in the hands of increasingly powerful ticket issuers, and consumers will continue to struggle to access tickets and at a price they consider reasonable.
Ticket holders have rights, simple things like being able to give away or sell their ticket, or knowing they won't be put on a black list if the watchful eye of their favorite team learns they are reselling - with or without the help of a professional broker - some of their tickets.
This is why the National Association of Ticket Brokers (NATB) launched Protect Ticket Rights, an initiative aimed at ensuring the secondary ticket market remains free of unfair restrictions. The initiative calls for transparency throughout the ticketing ecosystem, and will serve as a resource for fans and ticket holders trying to navigate the market.
One example is the use of restrictive paperless ticketing. We all live in a world where digital trumps paper, but when "paperless tickets" come with strings attached, the ticket holder loses.   Oftentimes, under the guise of convenience or combating phony or duplicate tickets at the gate, an issuer will require the purchaser to present their ID and credit card at the box office in return for a ticket to gain entry. Functionally, this is a scheme to restrict the right to sell or transfer your tickets. Many venues cannot handle this, and fans this summer are waiting in endless lines, missing the shows and games inside, only to pursue a refund after their much-anticipated experience was ruined. Clearly this practice does not work.
Event promoters and venues commonly place holds on large numbers of tickets before they go on sale to the public. It has been reported that more than half of tickets are set aside for performers, fan clubs and the ticket-sellers themselves, only to be then sold (sometimes immediately) elsewhere at prices higher than face value. On average, only about 46% of tickets go on sale. For many top shows, less than 25% of tickets are released to the general public.
It is equally unbelievable that some sports teams are cancelling, threatening to cancel, or choosing to not renew accounts of season ticket holders they believe are reselling tickets, punishing the most financially vested fans. Few season ticket holders can attend every game, so it's reasonable they may want to give away or sell some of their tickets. Others may need to resell a portion of their tickets as a means to afford their full ticket package. Reselling tickets that would otherwise go unused puts a fan in the seat. Yet in a very anticompetitive manner, the trend shows teams providing a single, restricted resale platform for ticket holders to resell their tickets. These systems charge more fees despite fees already being paid in the initial sale and often set minimum price floors regardless of actual market value. Whether or not they like it, market value can sometimes be less than face value.
NATB represents secondary market ticket brokers and has long advocated for the rights of ticket buyers and its membership which, importantly, is comprised of brokers that conduct their business under a set of rules and Code of Ethics that are in the interest of operating a reputable professional business and serving customers well. This is why our members provide a 200% purchase guarantee. NATB advocates that the best ticket market for fans is one that is transparent, competitive, and protects a customer's purchase.
From bots to hold backs to single-platform exclusivity, the fans suffer. This shouldn't be hard. People in seats. Excited fans. Full stadiums and arenas. Ticket owners and resellers have the right to purchase, sell, and transfer their tickets. It's that simple.
Gary Adler is Executive Director and Counsel of the National Association of Ticket Brokers (NATB) which represents legitimate ticket brokers who desired to establish an industry-wide standard of conduct and to create ethical rules and procedures to protect the public.