7-Eleven Shrinks 64-Ounce 'Double Gulp' Before NYC Mayor's Crackdown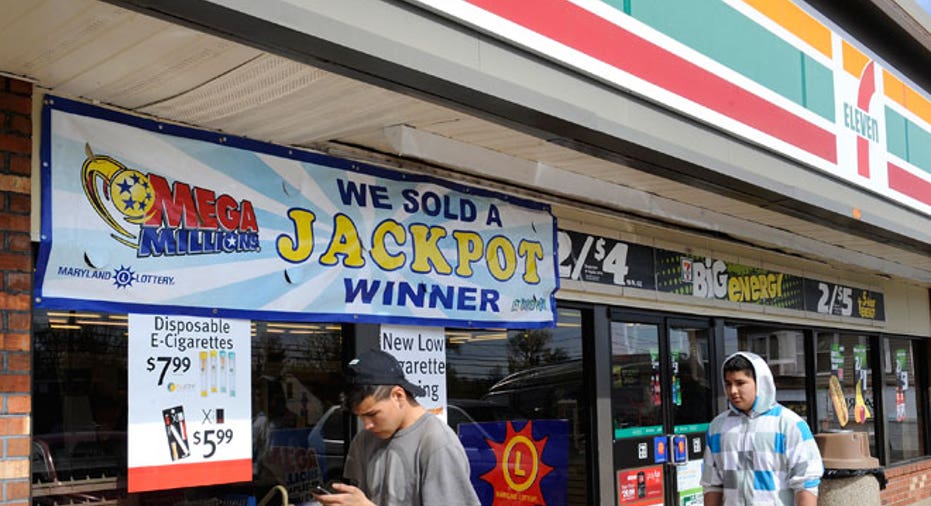 Before New York City Mayor Michael Bloomberg declared war on extra-large sodas, 7-Eleven had quietly downsized its gargantuan 64-ounce "Double Gulp" -- one of the largest widely-available fountain drinks in the US -- to a 50-ounce size.
But 7-Eleven did not shrink the biggest of its "Gulp" series drinks because of anticipated pressure from Bloomberg, who, in a controversial bid to fight obesity, proposed banning sugary drinks larger than 16 ounces last month.
In fact, Bloomberg's measure, which applies to restaurants, movie theaters and street carts -- but not grocery or convenience stores -- would leave the city's 7-Elevens free to sling soda in oil drums if they pleased.
No, 7-Eleven's Double Gulp shrank in April for a simpler reason -- it was too large for the cup holders in most American cars, company spokeswoman Margaret Chabris said.
"It was a request for something that was a little more car-friendly," she said.
The chain bills itself as "America's favorite beverage destination." By 7-Eleven's estimate, 25 percent of the US population lives within a mile of one of its stores, and the chain sells nearly 38 million gallons of fountain drinks per year worldwide, or enough to fill 50 Olympic-sized swimming pools.
Asked whether 7-Eleven's privileged spot in the drink-vending market comes with some responsibility to fight obesity, Chabris said stores have plenty of diet and sugar-free drinks for sale.
As for the size of the containers, she said 7-Eleven merely was responding to demand. While declining to give specific numbers, Chabris said sales of the 50-ounce "Double Gulp" remain the fastest-growing of all the company's cup sizes.
"If it didn't sell, we wouldn't still be carrying it," she said.