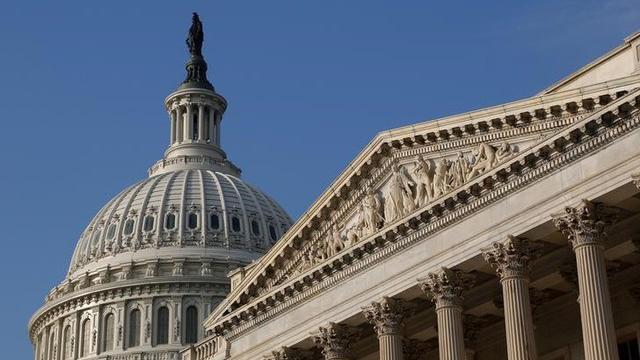 Some banks are offering customers assistance if they're struggling financially as a result of the 21-day partial government shutdown that's furloughed hundreds of thousands of federal employees.
Congress and President Trump have remained at an impasse for weeks over how much funding to give to a proposed wall along the U.S.-Mexico border. Although three-fourths of the government remained open, about 800,000 employees are feeling the effects; nearly half have been sent home on unpaid leave, while a little more than half are working without pay.
Employees who work through the shutdown will likely be paid back for their work, but it's uncertain whether those who have been furloughed will be paid.
Five federal institution regulators and state regulators urged banks to work with consumers impacted by the shutdown. Although effects are likely to be temporary, affected borrowers can face time-sensitive hardships, such as making payments on debts including mortgages, student loans, car loans, business loans or credit cards.
The agencies, including the board of governors of the Federal Reserve, Conference of State Bank Supervisors, Consumer Financial Protection Bureau, Federal Deposit Insurance Corporation, National Credit Union Administration and Office of the Comptroller of the Currency encouraged financial institutions to modify terms on existing loans, or extend new credit to help borrowers.
Here's what some American banks are doing to help.
Bank of America: Although Bank of America does not have a specific program for customers affected by the shutdown, spokesperson Lawrence Grayson said, adding that customers can use a client's assistance program that's designed for people who are experiencing financial hardships.
"We're closely monitoring the situation as it evolves," Grayson said. "And we will work with our clients on a case-by-case basis to help address their financial needs."
Some of the options offered by the program include fee refunds, waivers, repayment plans and loan modifications. Grayson said customers can use a toll-free number (844-219-0690) or stop by a local branch to discuss any problems.
Wells Fargo: The California-based bank is running a government shutdown assistance program, which includes considering reversing overdraft or non-sufficient funds fees for individual and business banking customers who may have lost their income as a result of the shutdown.
According to the bank's website, some customers may also qualify for forbearance or other payment assistance programs based on their individual circumstances. Customers should call 1-800-TO-WELLS for more information about the program.
JPMorgan Chase: In a note on its website, the bank encouraged customers affected by the shutdown to call if they need help with their Chase mortgages, credit card accounts or car loans. JPMorgan Chase also offers hardship programs to customers more broadly affected by unemployment, financial strain or natural disasters, including potentially waiving or refunding late fees, extending payments on car loans and leases and protecting customers' credit histories.
"We're here for our government worker customers whose pay may be disrupted," said Thasunda Duckett, CEO of consumer banking at Chase.  "We all hope this will be resolved soon." 
Citibank: A spokesperson for the company, Drew Benson, said Citibank offers a "variety of relief measures" for any customers who are facing hardships.
"We encourage any customers affected by the shutdown to contact us if they need assistance," he said.