Home purchase sentiment increased to highest level since last year
Uncertainty over the direction of home prices is still keeping some potential buyers at bay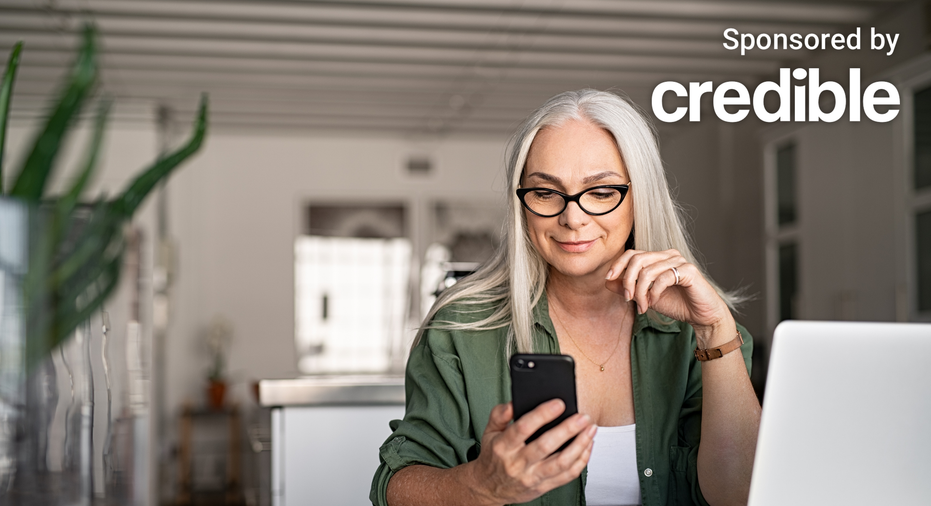 Home purchase sentiment increased month-over-month in April to its highest level since May 2022, according to a survey by Fannie Mae. The mortgage giant's latest Home Purchase Sentiment Index (HPSI) increased to 66.8 points in April, a spike of 5.5 points.
In addition, 22% of respondents said they expect mortgage rates to decrease in the next 12 months, compared to 12% in March. But home price volatility could remain a key factor in potential homebuyers' decision-making in the coming months, Fannie Mae reported.
"This month's increase in the HPSI was the largest in over two years, primarily driven by consumers' more optimistic mortgage rate expectations," Doug Duncan, Fannie Mae's senior vice president and chief economist, said in a statement. "An increased number of respondents indicated they think mortgage rates will go down over the next year, a belief that could be due to a combination of factors, including an awareness of decelerating inflation, market suggestions that monetary conditions will ease in the not-too-distant future, and, of course, actual mortgage rate declines during the month."
"However, the bump in optimism may prove to be temporary, as consumers continue to report uncertainty about the direction of home prices – and we know that high home prices remain the primary reason given by consumers who think it's a bad time to buy a home," Duncan continued. "Until affordability improves for a larger swath of the homebuying public, we believe home sales will remain subdued compared to previous years."
If you're considering becoming a homeowner, it can help to shop around for the best mortgage rates. You can visit Credible to get your personalized rate in minutes, without affecting your credit score. 
AMERICAN HOMEOWNERS WORRY MOST ABOUT THESE THREE THINGS
Home price growth hits record low 
U.S. home prices increased by 3.1% year-over-year in March, according to the latest data by CoreLogic. This indicated the lowest appreciation rate since Spring 2012. 
Still, home price growth rates increased in March for the 134th consecutive month, CoreLogic reported. The data property analyst also said many potential home buyers remained hesitant to jump into the market due to inflation, slowing wage growth and recession fears.
"CoreLogic projects that U.S. annual home price growth will continue to decline over the spring and early summer before picking back up later in 2023," the organization said in a statement. 
But overall, home prices could decline through 2023, according to an expert panel surveyed by Zillow. The panel expected home prices to decrease by 1.6% through this year.
"The majority of experts are now predicting an outright decline in U.S. home prices in 2023," Pulsenomics founder Terry Loebs said in a statement. 
The panel also predicted drops in mortgage rates. Specifically, 63% of experts on Zillow's panel said they expected that in the next three years, 30-year fixed rate mortgages will be at their highest in Q1 2023. 
If you want to find the best mortgage rate, it can help to shop around. You can visit Credible to compare options from different lenders at once. 
MORTGAGE RATES DROP SLIGHTLY IN REACTION TO FED INTEREST RATE OUTLOOK: FREDDIE MAC
Interest rates could decrease through 2023: NAR
In addition to a deceleration in home price growth, potential homebuyers also may see drops in interest rates, according to the National Association of Realtors (NAR). The Federal Reserve increased interest rates by 25 basis points in May, despite recent turmoil in the banking sector and evidence that inflation has been slowing down. 
NAR Chief Economist Lawrence Yun called the Fed's recent rate hike unnecessary during the Residential Economic Issues & Trends Forum at NAR's 2023 REALTORS Legislative Meetings. He also said he expects the Fed to stop raising interest rates. 
"Inflation will not reignite – inflation will come down closer to 3% by the year's end," Yun said.
In addition, Yun predicted that mortgage rates will fall to around 6% in 2023 and dwindle further in 2024. But despite favorable interest rate forecasts for consumers, potential homebuyers have been facing a troublesome mortgage rate environment recently, a Redfin report suggested. 
The typical U.S. homebuyer's monthly mortgage payment hit an all-time high of $2,538 for the week ending April 20, as average weekly mortgage rates increased to 6.39% after five consecutive weeks of declines, according to the Redfin Housing Market Update.
If you're concerned about mortgage rates, you could still find a good rate by comparing your options. You can visit Credible to speak with a mortgage expert and get your questions answered. 
INFLATION AND INTEREST RATE HIKES ARE NEGATIVELY IMPACTING AMERICANS' FINANCIAL WELL-BEING: SURVEY
Have a finance-related question, but don't know who to ask? Email The Credible Money Expert at moneyexpert@credible.com and your question might be answered by Credible in our Money Expert column.