Working from home can take a toll on your mental health, study finds
About 61% of adults were classified as lonely in 2019, compared to 54% in 2018
Americans are getting lonelier, an occurrence that's exacerbated by a growing number of workers ditching their commute and working remotely, according to a new report.
About 61 percent of adults were classified as lonely in 2019, compared to 54 percent in 2018, according to Cigna's 2020 Loneliness Index released Thursday. Cigna, a health insurer, found a correlation between work and loneliness (on average, Americans spend a staggering 90,000 hours at work over the course of a lifetime).
GET FOX BUSINESS ON THE GO BY CLICKING HERE
"The trends shaping how we work – increasing use of technology, more telecommuting and the always-on work culture – are leaving Americans more stressed, less rested, spending more time on social media and less time with friends and family," Cigna CEO David M. Cordani said in a statement.
Younger workers are feeling more isolated than their older counterparts, the study found. Among workers between the ages of 18 and 22, known as Gen Z, 73 percent reported sometimes or always feeling alone, up from 69 percent in the year-ago period.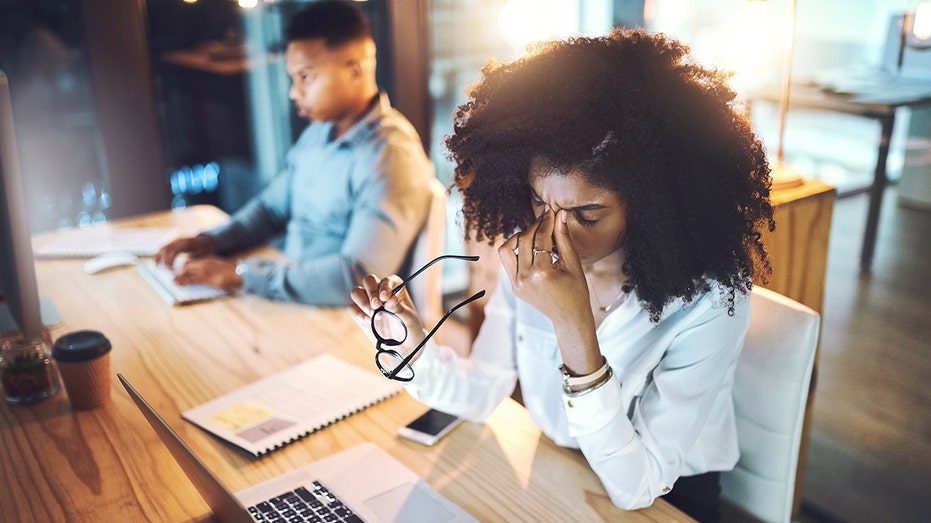 RICH PEOPLE LIVE ALMOST A DECADE LONGER THAN THE POOR, STUDY FINDS
Baby boomers and workers over the age of 72 were the most likely to say they feel they have people they can turn to at work. Only 18 percent said they felt alienated while on the job, the study found.
One reason for increased loneliness among young people could be their frequent use of social media. According to the report, people who frequently use social media are significantly more likely to feel alone, isolated, left out and without companionship. Seven out of 10 heavy social media users reported feelings of loneliness, an increase from 53 percent a year ago. Meanwhile, of the so-called light social media users, just 52 percent said they felt lonely.
Interestingly, it was lonely at both the top and the bottom for workers: More than half of entry-level (48.3 percent) and senior executives (46.6 percent) reported feelings of loneliness. There was also a correlation between newer employees -- those who have been in their jobs for less than six months -- and the lack of companionship. Nearly 80 percent of newer employees reported feeling lonely, compared to just 52 percent who've been with a firm for more than 10 years.
CLICK HERE TO READ MORE ON FOX BUSINESS
When it comes to gender differences at work, men reported feeling more isolated than women. Forty-one percent of men said they experienced a general sense of emptiness at work, while just 29 percent of women said so. Additionally, 63 percent of men said they felt lonely, a 10-point hike from last year. But the increase for women was not nearly as sharp: 58 percent of women said they experienced loneliness this year, up from 54 percent last year.
Unlike job position, work environment or tenure of employment, the number of hours worked did not have a visceral effect on loneliness.
The results, which are based on survey responses from more than 10,4000 adults, come in the midst of a rising mental health crisis in the U.S., with more than 46 million people affected, Cigna reported.